A HUGE search and rescue operation was mounted after seven people plummeted from a mountain in Spain.
As reported by the emergency services, the individuals were climbing the Gra of Fajol mountain in Setcases today (January 18), which lies in the province of Girona in Ripollés, Catalonia.
It is understood that the seven people, who were all climbing together, fell as they were making a mountain crossing using a rope. Those in the group who were uninjured called the emergency services, where rescue members from the Group of Special Actions (GRAE) were immediately deployed to the scene.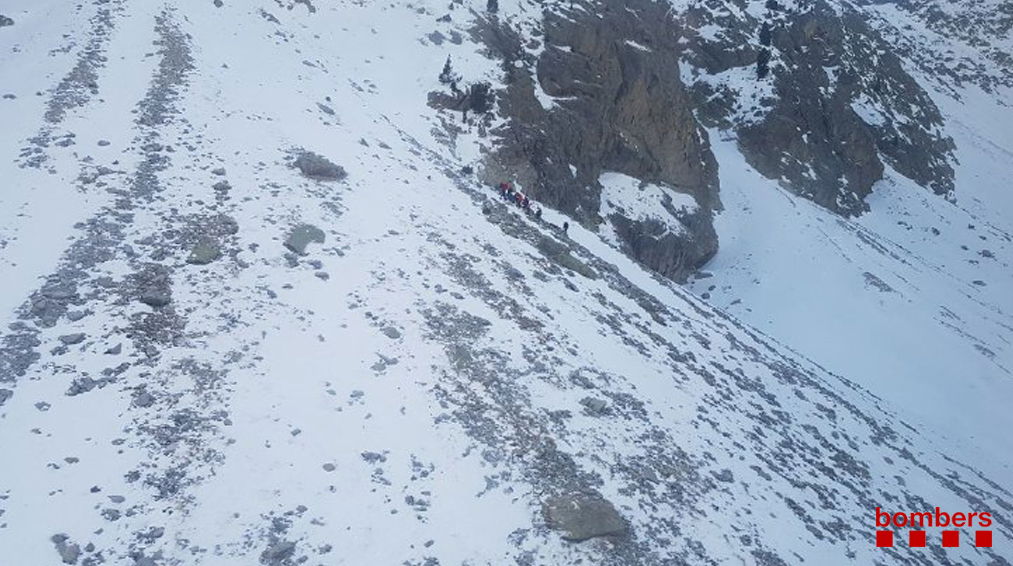 As Euro Weekly News understands, out of the seven people who plummeted, six were injured with one suffering from severe injuries. The victim who sustained the more serious injuries was transferred to the Vall d'Hebron Hospital in Barcelona, with the others taken to the Josep Trueta Hospital and the Olot Hospital in Girona .
Located in the Pyrenees, the Gra of Fajol is a popular setting for mountaineers, with an altitude of 2,714 meters above sea level. Unlike the mountains encased around it, which have rounded peaks and worn hills, the Gra de Fajol is characterised by its rugged appearance.