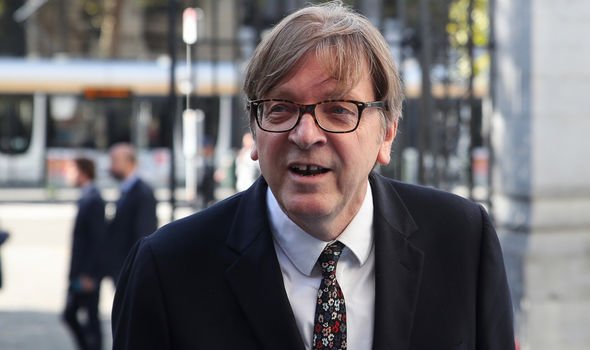 GUY Verhofstadt has threatened to sabotage Brexit talks by issuing demands during the post-Brexit negotiations that even EU chief Ursula von der Leyen has tried to squash, he says future generations of Britons will one day demand to "go back", a decision that could affect Spanish Nationals living in the Uk.
Guy Verhofstadt, who until recently was Brussels' chief Brexit negotiator, has insisted that his plot to give British citizens EU citizenship even after Brexit is still on the table and will be raised during the tense talks between Brussels and Westminster. Mr Verhofstadt's plan threatens to disrupt the Brexit talks, since it is thought that Boris Johnson would refuse to extend EU citizenship rights to British citizens after the country leaves the bloc. Even European Commission President Ursula von der Leyen refused to publicly back Mr Verhofstadt's "associate EU citizenship" plot last week.
The plan from the leading Belgian MEP would give Britons who regret leaving the EU "associate EU citizenship, EU citizenship, he argues, has to be possible for a European living outside of Europe.
He went on to say, "Citizenship is not just limited to a territorial definition but that people who have their links with Europe can keep their citizenship. It is not just about the UK only, it is a broader concept. It will be discussed at an upcoming conference inside the EU."
He continued: "For the seventh time in the European Parliament this week we have urged member states to look into it.
"It's not easy because people have said we would have to rewrite the EU treaties and changing the treaties in the EU is not the easiest thing to do."
Spanish Nationals living in the Uk may in the future have totally different rights to Uk Nationals living in Spain due to Spain still being part of the EU. All these matters still have to be resolved of course.
Opinion
If this were true then surely Scotland would be able to stay in the EU. What do you think?