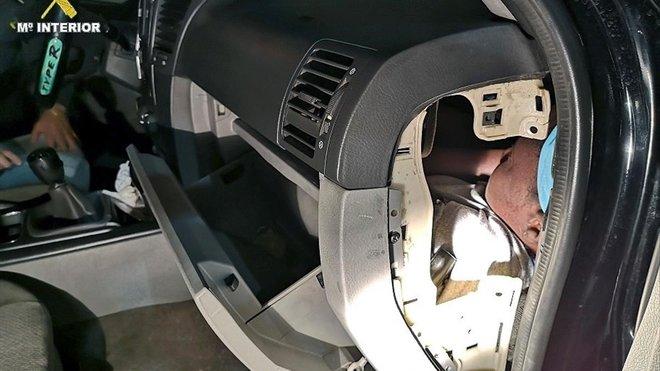 A COUPLE have been arrested by the Guardia Civil after attempting to smuggle a minor into Spain inside the dashboard of a car.
The alarming discovery was made at a customs checkpoint in Beni Enzar in Melilla, an autonomous Spanish city located on the northwest coast of Africa that shares a border with Morocco.
As reported by the police, a man and a woman, both of Moroccan nationality, had been asked to present their legal documents upon arrival. Suspicious by their evasive behaviour, officers asked both to vacate the vehicle where they then proceeded to carry out an inspection on the car. Using a detector which picks up on heartbeats and body heat, the test indicated that there was someone else inside the car.
By hoisting the dashboard open, the shocking find was made, with a minor curled up inside in the foetal position. Quickly realising that the youngster was disorientated and in a state of poor health, an ambulance was then called to the scene.
As Euro Weekly News understands, the boy is believed to be 17-years-old and was smuggled from Mali by the pair. The man and woman have subsequently been arrested and charged with human trafficking where they will be remanded in custody until they appear in court in due course.