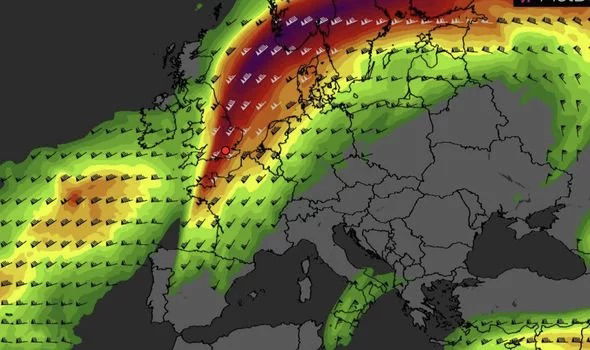 STORM BRENDAN has wreaked havoc, ripping roofs from buildings, snapping trees and blocking roads. However, a reprieve is not on the cards, as 148 flood alerts are in place today with more rain on the way.
Parts of Spain and the western Mediterranean will also be at risk for several days of downpours early next week. A slow-moving storm will spin just off the coast of eastern Spain from Monday into Wednesday and increase the risk of flash flooding while also bringing high-elevation snowfall to the region.
Locations at risk for for adverse weather include Malaga, Murcia, Valencia, Barcelona and the Balearic Islands.