THE PAWS-PATAS animal charity has put out a desperate call for donations for its fundraising outlets in Mojacar, Turre and at Las Buganvillas in Vera.
"We would not survive without our fundraising outlets, but our stocks are almost depleted", the charity's Chrissie Cremore told the Euro Weekly News.
"We are desperate for your kind donations, be it clothes, bric-a-brac, crockery, bedding, toys, etc. Please have an early spring clean because we really are in dire need!"
PAWS-PATAS is also keen to attract new members, and invites anyone interested in doing their bit for the animal charity to go along to its AGM on Saturday February 1 at the Hostal Rural in Turre. Registration will be at 10:30am for an 11am start.
Chrissie stressed that the PAWS-PATAS team welcomes members and non-members alike "as we value all your questions and concerns."
There will be a free drink and tapas for members after the meeting and voting for the executive committee members.
Says Chrissie, "There is always so much response to our posts on Facebook and local online forums, so why not come and join us this year and support our work saving abandoned cats and dogs and finding them 'forever homes'."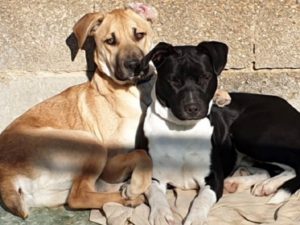 Last year PAWS-PATAS re-homed 91 cats and 256 dogs. The aims for 2020 are, according to Chrissie, even "bigger and bolder" especially concerning the charity's major TNR (trapping, neutering, returning) campaign for local feral cat colonies.
Chrissie put out "a massive thank you to all those brave people who swam on New Year's Day and raised more funds towards the building plot for our much needed quarantine unit.
"Ann and Brad Swift very kindly organised several events last year, and these have helped us tremendously."
Explained Chrissie, "We currently have €30,000 and now require a further €10,000 to reach our €40,000 target in order to get the project underway and completed before the summer when the deadly parvovirus is at its most prevalent. The quarantine unit will avoid having to shut the shelter, which causes much disruption and distress."
For more information regarding donating, volunteering, and so on, see the website: www.paws-patas.org or email: [email protected]