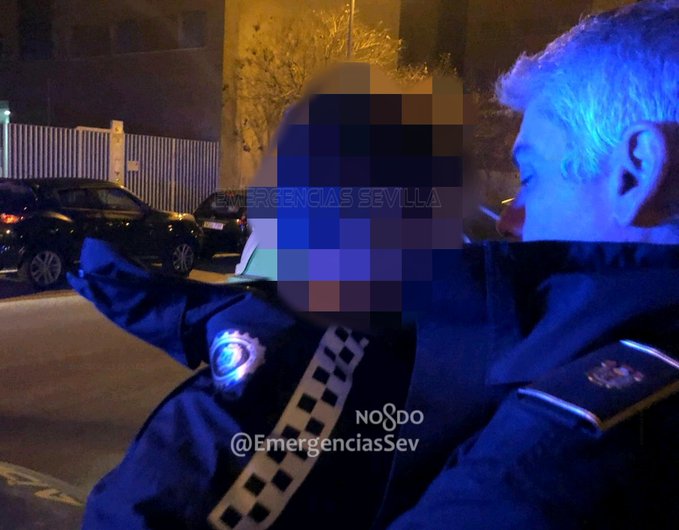 CRYING, in pyjamas and wandering the icy streets of Seville at early dawn, this is how a woman found a four-year-old boy at seven o'clock yesterday morning.
The young boy was terrified and freezing, with street temperature of barely five degrees. The woman immediately called the police who proceed to wrap the boy in a warm jacket and attempted to sooth him.
The police were able to calm the boy and slowly coax information out about where he lived and information about his identity. With the bits and pieces of information given, the ploice were finally able to locate the boy's home.
Apparently the boy had woken up and left his house believing his parents weren't there.
When the police arrived at the boy's home, it was to find the door ajar and both parents fast asleep.
The sound of the door bell woke the mother and father up who were shocked to see their young son wrapped in a blanket in the arms of one of the officers who proceeded to inform that the boy had spent a great part of the morning wondering the streets of Seville alone.
The police were thanked for their quick intervention.
The City Council's Social Services are now studying the case to determine if there is any other anomaly that would decree their intervention. Municipal sources, however, prefer to believe that the case was nothing but a simple anecdote, a scare which fortunately had a happy ending.
The Seville Emergency Services tweeted the incident:
A story with a happy ending
So this is what happened this morning on the streets of #Seville
A boy woke up and went out in his pajamas at 7:00 a.m. in 5ºC.
A woman called the local pólice.
🤩Historia con final feliz
Así ocurría esta mañana en las calles de #Sevilla
🧒Un niño se despertó y salió en pijama a la calle a las 7:00 h. de la mañana, con 5ºC.❄️
Una mujer avisó a Policía Local.👮‍♂️🧒
Conoce aquí lo ocurrido https://t.co/eqfcGVvKOA#Gobernación @Ayto_Sevilla pic.twitter.com/7Ix905qddl

— Emergencias Sevilla (@EmergenciasSev) January 14, 2020