The conversion to electric cars could cost hundreds of thousands of jobs in Germany by 2030, according to a government study.
The switch to electric cars could result in serious job losses in Germany's auto industry, a new study has found.
In the production of engines and gearboxes alone, up to 88,000 jobs could be cut, according to research by the National Platform Future of Mobility (NPM) for the German government, reported newspaper Handelsblatt on Monday.
In total, the NPM working group, chaired by the head of union IG Metall Jörg Hofmann, believes 410,000 jobs are at risk of being slashed in Germany by the end of the decade. The results of the report are to be presented on Monday, two days before a car summit.
To ensure that job losses are kept to a minimum, the NPM working group has called on companies to carry out strategic personnel planning. They also urged for regional qualification centers to be set up, while the employment agency, training providers and companies should work together to stem losses.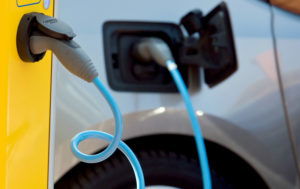 The reason for the forecast is simple: while at least 1,200 parts are installed in a combustion engine, only about 200 are needed for an electric car.
That means that as electric cars displace classic cars with combustion engines, fewer parts are needed – and the number of jobs required goes down.
The EU's climate protection targets for the transport sector stipulates a rapid conversion to electric cars. And according to its climate protection programme, the German government wants to put seven to ten million electric vehicles on the roads by 2030.