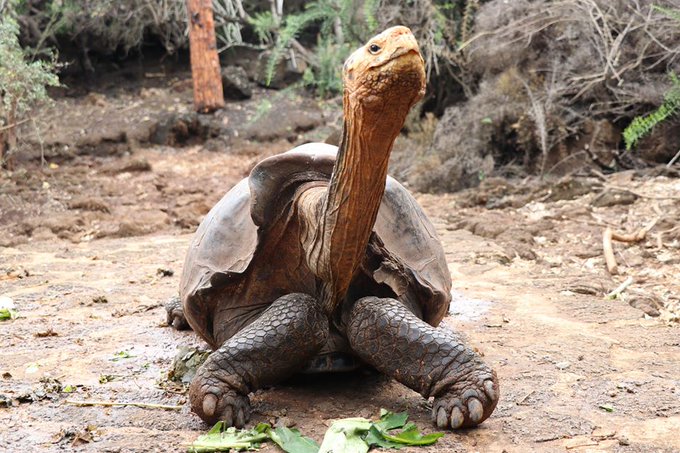 The tortoise known as Diego, is responsible for saving his species from extinction. How did he do it? With his incredibly high sex drive.
In 1976, a crisis for the species emerged as only 15 of the Española Island tortoises remained. A breeding program was created at the Fausto Llerena Tortoise Center on the island of Santa Cruz. This is where Diego was introduced, after previously residing at the San Diego Zoo in the United States for 30 years.
When the breeding program began, there were 12 females and 3 males – including new arrival Diego. As the breeding program commenced, the final results showed that the population had grown significantly from 15 to 2,000. It is believed that Diego is responsible for around 40% of the population and has fathered 800 babies. Astonishing.
Diego, currently over 100 years old, has recently been allowed to enter retirement. The breeding program has been deemed a success, after an evaluation suggested that they had reached their conservation goals.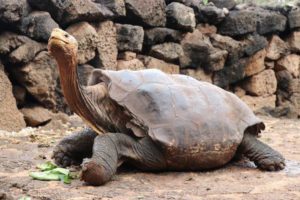 Director of the Giant Tortoise Restoration Initiative has stated, "Based on the results of the last census conducted at the end of 2019 and all the data available since 1960, both of the island and its turtle population, we developed mathematical models with different possible scenarios for the next hundred years and in all the conclusion was that the island has sufficient conditions to keep the turtle population that will continue to grow normally, even without any new repatriation of juveniles."
You may wonder how and why Diego stood out from the other males and had so much success. James P. Gibbs, a professor of environmental and forest biology at the State University of New York in Syracuse, said "Diego has a big personality — quite aggressive, active and vocal in his mating habits and so I think he has gotten most of the attention."
With the breeding program completed, Diego will be finally returning to his homeland after just under 80 years of being away. He is expected to return to Española Island in March of this year. He deserves it.
(Images: Twitter)