The Israel Air Force, has in the last hour, attacked and destroyed targets at a Syria Air Base.
They struck the Tiyas Military Airbase, which is the largest airbase in Syria and houses start-of-the art Delilah SAM (surface to air) missiles. Many people see this as a pre-emptive strike for something much bigger to follow.
So far no reports are available regards casualties as the raid was carried out only less than an hour ago.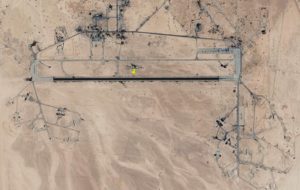 More to follow…