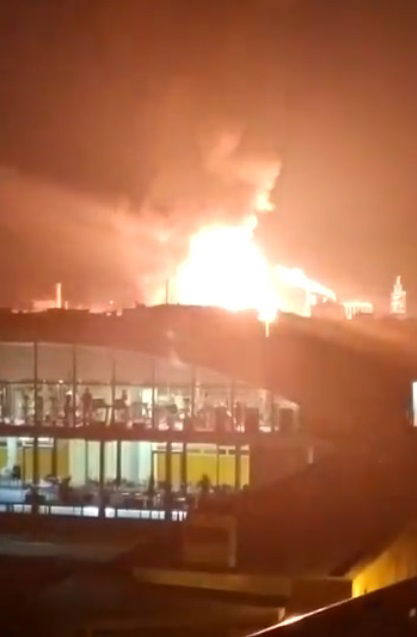 As huge explosion has taken place in a petrochemical plant in Spain.
It's reported that the blast took place at around 6.35 pm., in an industrial area of Tarragona.
Civil Protection has confirmed that the emergency telephone received several calls reporting the explosion, which was felt several miles away from the chemical plant. They have also requested ALL residents (some 300,000 people) to remain within doors in the towns of Tarragona, Salou, Vilaseca, Reus, Constaní, El Morell and La Canonja, although the Emergency Service assures that there is no toxic cloud.
The emergency services are working to determine if anyone is injured.
There are currently 9 fire stations that have deployed teams to the chemical plant. The police have cordoned off the area and all of the access roads to the district. Renfe has interrupted the circulation of trains between Tarragona-Reys and Tarragona Port Aventura. This affects lines R13-R14-R15-R16, R17 RT1 and RT2.
More updates to follow…