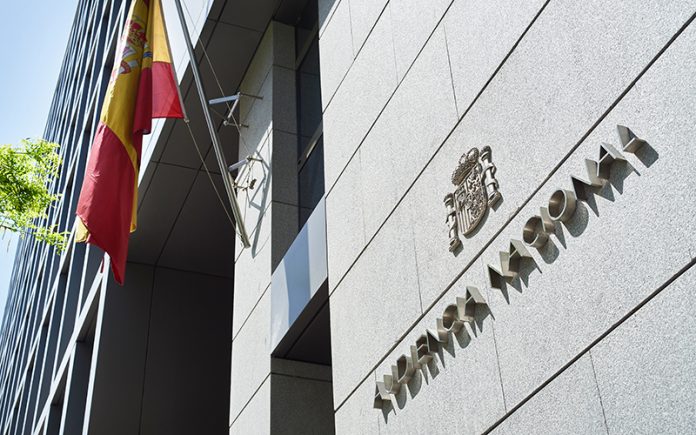 PROSECUTORS in Spain are asking for jail sentences of up to 29 years for eight people implicated in a €100 million arms sales to Saudi Arabia corruption scandal.
The former president of the publicly owned defence company Defex and seven other directors face crimes of corruption in international transactions, criminal organisation, embezzlement, false documentation and money laundering in a case that goes back decades.
It is alleged that Defex paid millions of dollars in commissions to officials and procurers to do business in Saudi Arabia. Sales were mainly of ammunition and spare parts for tanks, according to the Anti-Corruption Prosecutor in an indictment against former executives of the company.
The former head of the entity, the intermediaries and four companies face lengthy jail terms for this bribery scheme. The investigation has detected payments of at least €100 million to accounts in tax havens.
Defex, which was 51 per cent owned by the State but was closed down in 2017 after the scandal broke, exported arms around the world but suffered from an "absolute lack of any system of organisation and control of the public funds it administered," wrote prosecutor Conrado Saiz.
The best example was the alleged relationship with the "commercial agent" or commissioner Alvaro Cervera Pérez, who for 25 years was the procurer of Defex in Saudi Arabia and who, in direct transfers alone, without contracts or invoices, had $40 million transferred to shell companies in Panama, the British Virgin Islands, Cayman Islands and Liechtenstein, among other places with lax tax regimes.
Defex paid another $60 million in Switzerland to a company domiciled in the Cayman Islands, Mainland – it is still unknown who ultimately benefited.
The Prosecutor has charged former president José Ignacio Encinas Charro and former managers Manuel Iglesias Sarria (commercial director), Ángel Larumbe (operations director) and Fernando Aguilar (president, after Encinas Charro, between 2013 and 2015). Of the first two, according to Anticorruption, they maintained "since 1995 a network of companies of which they are the ultimate beneficiaries themselves and their families, where they received a commission of 0.5 per cent of the total amount of contracts that the public company concluded."
The investigation by National Court Judge José de la Mata on the sale of war material to Saudi Arabia confirmed the payment of bribes and illegal commissions in 11 contracts signed between 2005 and 2013. In eight of these contracts Defex supplied different types of ammunition to Riyadh. In the other three, spare parts for the Saudi Army's AMX-30 armoured cars. The total amount of these contracts exceeded 48 million euros. Anti-corruption is focused on this period because previous irregular operations, since 1991, can not be prosecuted as they were too long ago.
Defex's bribery scheme has been known since 2014, when an operation by the Guardia Civil's Central Operational Unit (UCO) revealed that a sale of police equipment to Angola had been made with excess costs in the millions, which were diverted to pay bribes to officials in the African country and to distribute illegal commissions to managers and intermediaries.
The investigation was later extended to Saudi Arabia, Cameroon, Egypt and Brazil. The payment of bribes to obtain contracts was "an institutionalised practice in the public company", the prosecutor says in his brief. The investigation has found that commissions of up to 20 per cent of the value of contracts were paid. In general, they ranged from 14.5 per cent to 16.5 per cent, according to the documentation obtained from the records.
The money intended for illicit commissions was camouflaged through fictitious service and consultancy contracts. In addition to Álvaro Cervera, Defex executives also used Carlos Ques Blandigneres and Paula Alexandra de Oliveira Silva as intermediaries.
One contract for the sale of military equipment was agreed for a price of €19.05 million. Investigators claimed the actual value of the material sold was €14.55 million, with the roughly €7.6 million difference going to a Saudi company.
Investigators also suspect a complex financial web was set up in order to channel funds between Defex and the Saudis. Judge de la Mata reportedly believes the system has been used since at least 1998.