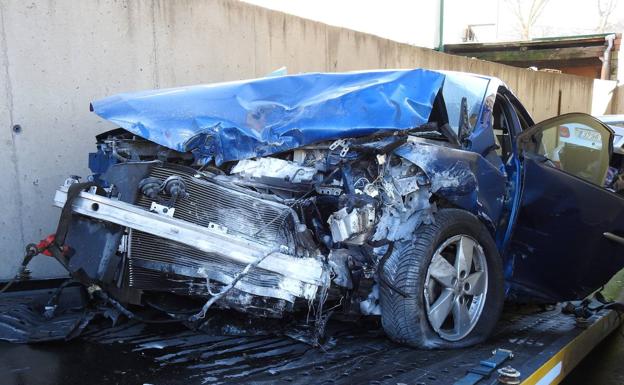 THE weekend has been hit with fatalities in Spain, after 11 people lost their lives on the country's roads.
The alarming figures indicate that there were 10 separate fatal accidents from January 10 to January 12, leaving many to question the hidden dangers that lie on Spanish roads.
On Sunday morning, a 31-year-old motorcyclist was killed after coming off their bike and hitting a car on the A-301 in Cabezo Cortado, which lies between Molina de Segura and Murcia.
Just three hours later, a 58-year-old driver was killed in a car collision on the AP-7 toll road in the direction of Cartagena, near exit 786. Soon after, another person died with 3 others being injured in a horror head-on collision between two cars at KM72 on the N-603 in the Segovian town of El Espinar.
Saturday was also a horrific day for fatalities on the road, with 8 people losing their lives in car accidents. As reported by the emergency services, two men lost their lives when a BMW was hit head-on by a truck at KM20 on the N-121-A in the municipality of Olagüe in Pamplona, Spain, causing five other people to be seriously injured.
In Torreadrada, a 61-year-old motorcyclist was killed and 2 others were injured in a collision between two motorcycles at KM6 on the V-2412 road.
In addition, a 44-year-old driver died after their car swerved off the road and struck a wall head-on in Vall d'Alba in Castellón. Shortly after a 57-year-old motorcyclist was killed in a horrific collision which saw the motorist strike a lamppost head-on on in Molina de Segura, where he died instantaneously.
The day ended with 3 more deaths in La Rioja's Leza de Río Leza, Pontevedra and Ventas de Retamosa in Toledo.