A BOLD statement was made at the coveted Super Cup played in Saudi Arabia this weekend as a female politician from Spain refused to wear a headscarf or hijab.
Isabel Díaz Ayuso, who serves as President of the Community of Madrid and as a member of the People's Party (PP), surprised the thousands of spectators at the King Abdullad de Yeda Stadium on Sunday, January 12.
In a highly anticipated match which saw the long-standing rivals of Atlético de Madrid and Real Madrid play for victory, Isabel Díaz Ayuso joined the awards ceremony on the field at the end of the match. Wearing an elegant dress, many questioned why she had not covered her face or hair – a custom practice for all women in the strict Saudi Arabia kingdom, which for centuries has been marred by women's inequality.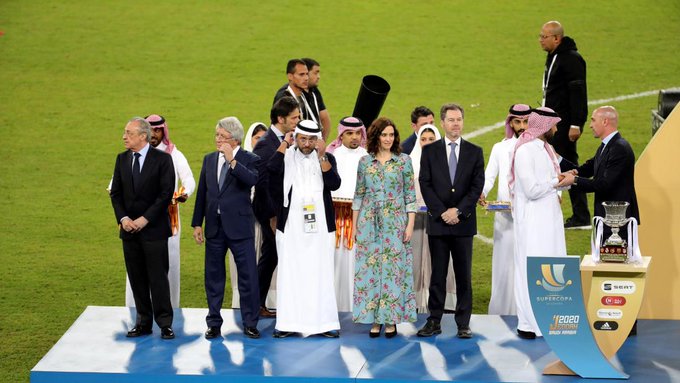 Prompted to speak about her decision, Isabel Díaz Ayuso posted a message to her social media accounts to clarify her move. She said that it was: "A pride to witness how Saudi Arabia has taken steps for equality", in reference to the fact that this edition of the Super Cup was the first time in the history fo Saudi Arabia that women joined men at a football stadium.
Final histórica de la #Supercopa2020 donde Madrid y España 🇪🇸 vuelven a ganar y demostrar la calidad de nuestro deporte a nivel mundial.

Un orgullo presenciar cómo Arabia Saudí da pasos para la igualdad. #HalaMadrid #AúpaAtleti pic.twitter.com/p0WP530ZZo




— Isabel Díaz Ayuso (@IdiazAyuso) January 12, 2020
Her gesture was praised both by fellow politicians in Spain as well as a countless number of people and charities across the world who fight for women's rights, where they expressed their thanks for bringing the plight of women to the international spotlight. One wrote: Thank you for speaking for us Isabel. Thousands of women in Saudi Arabia are forced to wear a hijab under the harsh rules of an anti-women kingdom"
Before the match, Isabel Díaz Ayuso spoke of how the Spanish Super Cup in Saudi Arabia was a "historic" event. The Madrid President reaffirmed how good it was to see women in all sports disciplines as well as attending sporting events. She said: "Matches like today show that countries like Saudi Arabia are now being recognised for doing the opposite of what they are defined by. Now is the time to open the doors for a promising future."
She added that the Spanish Super Cup will demonstrate that societies are working towards achieving equality between men and women through a competition that has made history as "at last women can enter this stadium in Jeddah."
Women in Saudi Arabia have recently been granted new freedoms thanks to a landmark decision by the ruling monarchy to lift restrictions on females. In the last two years, a host of changes have benefitted Saudi women and have proven crucial in their march towards equality. In addition to being allowed to drive, women can be granted passports and travel abroad without the consent of their male guardians and can also register a birth, marriage or divorce.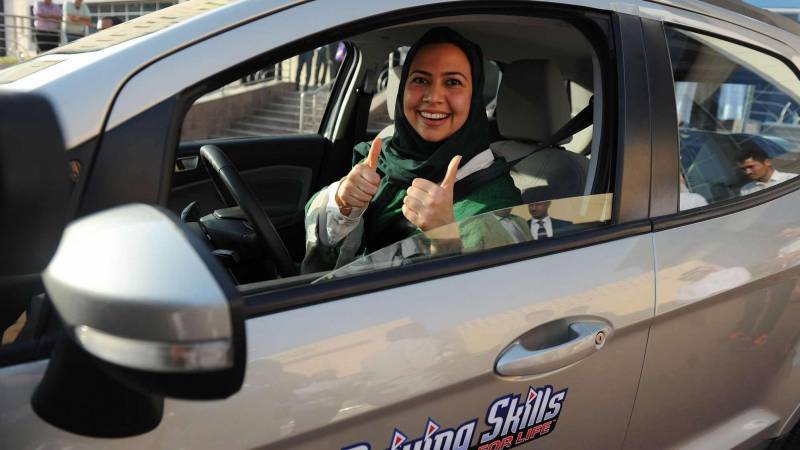 Many of the changes have been introduced by Mohammed bin Salman who has taken drastic steps to modernise the kingdom in an effort to shift the economy away from oil and attract tourists.