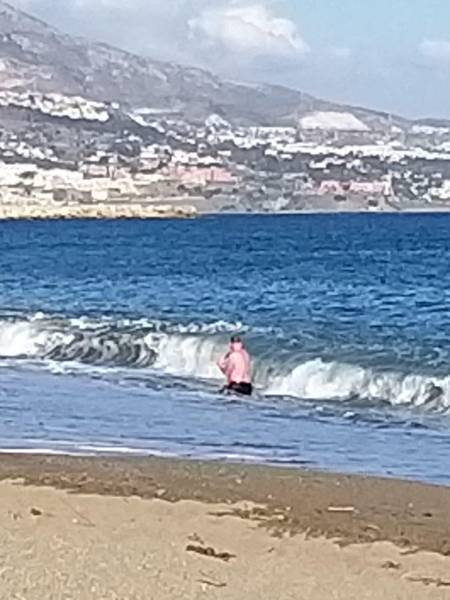 The man continues to wield and threaten officers of the police force with a knife as he walks through the sea surf.
He keeps shouting loudly " I will kill you all if you come near me" as he slings the knife around in the air before placing it it alongside his own throat.
The knife appears to be at least 14 inches long.
More than 40 cops now are on the location in Fuengirola Spain.
An eye witness reports that the man was having such in a nearby restaurant when an heated argument broke out, he ran to the sea and then came out the water wielding a very large knife, shouting at police officers.
A police negotiation team has just arrived.
More details to follow on this ongoing situation.