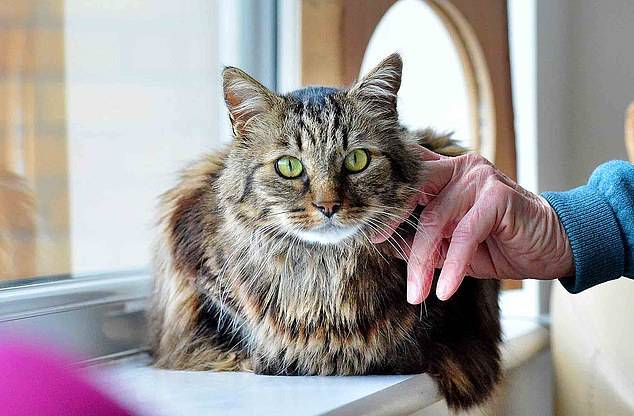 A CAT has been subjected to abhorrent cruelty after being shot 49 times in Ludlow, England.
The shocking act of animal abuse was uncovered after the owner of an eight-year-old cat named Oscar noticed that their pet was breathing heavily and not eating as usual.
Evidently worried, the animal was then taken to a vet where an X-ray revealed that the cat had been subjected to an horrific attack where a countless number of lead pellets were shown to be lodged in the cat's face and body.
The examination revealed that 49 bullets were in the animal's body, 11 of which were in the cat's face, with one embedded in his nose which had affected Oscar's ability to eat.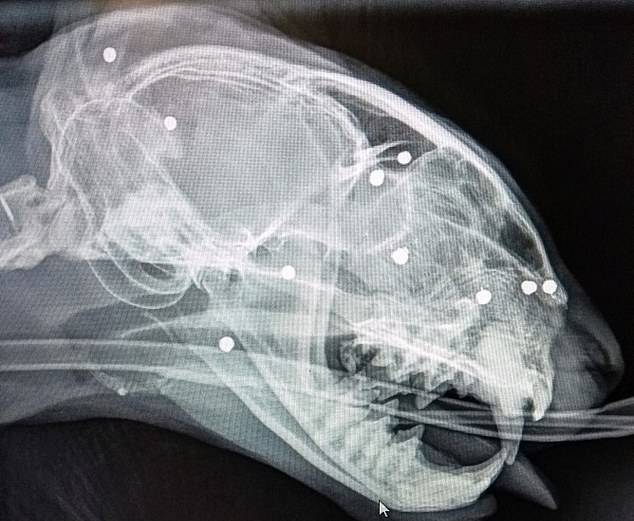 It is heavily suspected that Oscar was shot whilst he was in a residential area not far from his home. Once a stray the cat, the has been described by its owner as extremely loving and who "desires attention from anybody".
In response to the incident, veterinarian Iain Prentice who treated Oscar at the Teme Veterinary Practice said:
"Oscar was brought to us not eating and with noisy nasal breathing.
"We suspected that he might have a foreign body but were astonished to find on x-rays under anaesthetic that he had multiple pieces of lead shot in his body – 45 in all – including one apparently in his right nasal cavity.
"We tried unsuccessfully to remove this by flushing, but fortunately for now Oscar has improved really well on medication, so we are watching his progress carefully.
"If his nose becomes a problem again we may have to refer him to a specialist to attempt removal of the shot from his nose with an endoscope."
As Euro Weekly News understands, Oscar is now back home and is expected to make a full recovery and the police have been informed of the incident.