A WAVE of rejoice is resonating across Spain as the country has made its first step to punish those who illegally hunt protected wolves.
In a landmark case for Spain, the Criminal Court of Ávila has begun the trial against two men who are accused of killing Iberian wolves in Tornadizos de Ávila, a species which is safeguarded under Spanish laws.
As reported by the prosecutor's office, the alleged perpetrators had shot multiple wolves with a rifle whilst out on a hunt in the countryside at the end of 2015. Not only were their actions illegal, but they also did not hold a license to hold weapons – a case which sent shockwaves throughout Spain, largely due to the men never being brought to justice.
However, thanks to the perseverance of an envrionmentalist group named 'Ecologists in Action', they gathered enough evidence to push the Guardia Civil to act. As well as having witness testimonies in their hands, they also collected photographic, ballistic and genetic evidence from the corpses of the two animals who were killed which proved how they died and the method in which their deaths were carried out.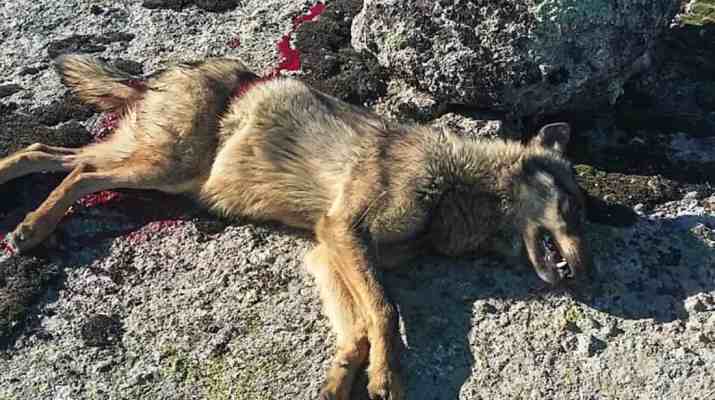 Due to their brazen actions to hunt a protected species and to serve as a warning to other hunters, the prosecutor is asking that the two men receive a sentence of two years in jail as well as being disqualified from hunting for four years, where a penalty of €9,261 is also urged to be handed down.
Iberian wolves (Canis lupus signatus) are a subspecies found exclusively in the Iberian Peninsula and which were labelled as endangered by the International Union for Conservation of Nature (IUCN) in 1992. However, the Spanish Red List of land mammals categorises them as 'low risk', where as a result, hunters can legally kill the wolves above the river Duero, but they are strictly protected south of the river. Despite this, illegal hunting, poison baits and traps are still commonly used by hunters in Spain to kill the protected populations.
The Spanish government uses official population estimates to determine the number of wolves that hunters can legally kill, however scientists predict that the official estimates are 30 to 50% above this.