AN EXPLOSION has ripped through the Autonomous University of Madrid in Spain, resulting in a mass evacuation of all those who were on the premises.
The incident occurred earlier today (January 9) when students were carrying out an experiment at the University's Faculty of Science. It is reported that a group of budding scientists were mixing different acids together, in a lethal combination that then began to emit toxic gases. Just a few moments later an explosion broke out, which is believed to have occurred due to the chemical's mix with CO2 in the air.
The alarm then imminently sounded throughout the university, where following set protocols and the unknown threat of the gases, all students and personnel on site were ordered to vacate the building.
It is understand that there were some 2,000 people at the university today, a significantly lower number than usual, due to the staggering schedule of ongoing exams. All those who were sitting a test at the time of the explosion were immediately escorted by professors to a nearby building to continue on with the assessments.
Soon after the 112 emergency services hotline was notified of the explosion and possible danger posed, ambulances, the police and several units from the Madrid City Firefighters arrived at the scene. Due to the nature of the explosion, firefighters were equipped with NRBQ suits for Nuclear, Radiological, Bacteriological and Chemical risks, where it is reported that they are now removing the chemicals and ventilating the entire building.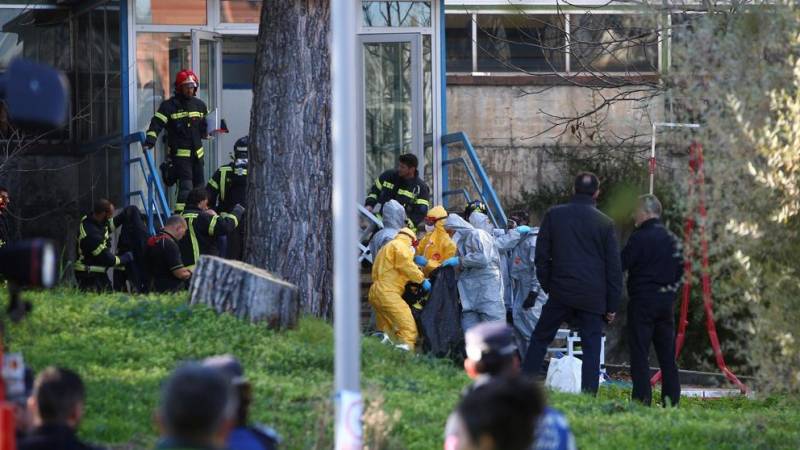 As Euro Weekly News understands, they will remain at the site until the danger is completely eliminated.