The six-time champion is an ardent supporter of environmental and animal welfare issues and has used his social media channels to highlight the plight of the emergency services and charities who are currently battling the devastation.
Posting an emotional message across his official social media accounts, Hamilton said:
"It saddens me deeply to know that over 1 billion animals in Australia died a painful death, no way out, not their fault. My love of animals is no secret and I can't help but grieve for the defenceless animals thought to have died so far, pushing certain species closer to extinction.
"I'm lucky enough to visit Australia often and I know first-hand how beautiful the country is. Keep fighting Australia. I've spent some time speaking to people in Australia who are working at the heart of this and I'm filled with admiration for everything they are doing.
"I implore you to join me in thinking about the impact we are having on our planet. Let's work together to make small changes, and encourage our family and friends to do the same, so we can help shift the direction we're going in.
"I'm donating $500K to support @wireswildliferescue @wwf_australia and the Rural Fire Services. If you are able and haven't already, you can donate too. Every little helps."
A significant proportion of Australia has been affected by the bushfires, where they are spreading quickly despite the best efforts of the emergency services to contain them. The results have been truly devastating and drawn international attention.
The bushfires have led to the deaths of 26 people, an estimated 1 billion animals and hundreds of billions of insects according to the latest reports. In addition, more than 2,000 homes have been destroyed as bushfires burned more than 12 million acres across the country. Thousands more people have been left homeless, while many residing in rural towns have also spent days without electricity and drinking water.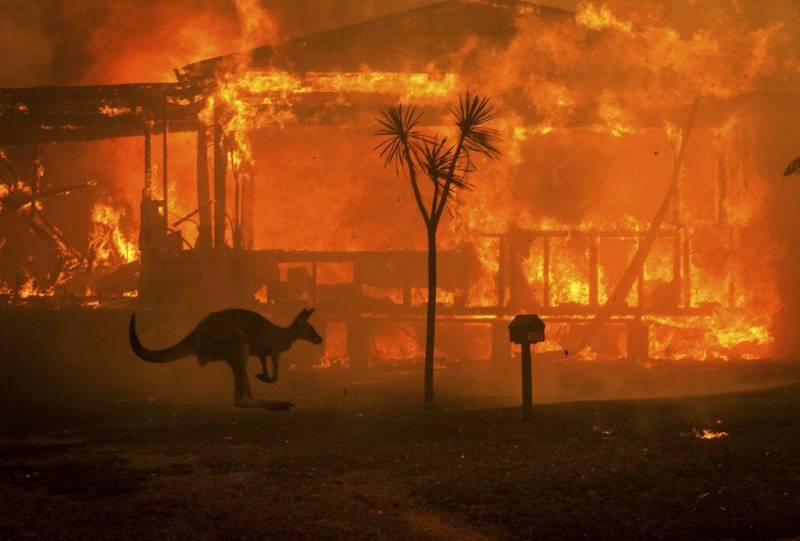 Environmental experts state that Australia's bushfires are an ecological disaster as the fires are estimated to have resulted in the equivalent of two-thirds of Australia's entire annual carbon emissions being emitted into the atmosphere.
In the wake of the devastation, a host of celebrities and sporting stars have donated a significant amount of money to support Australian charities dedicated to providing relief for those affected by the bushfires. This includes Kylie Minogue, Pink, Chris Hemsworth and Nicole Kidman amongst others, as well as Lewis Hamilton's fellow Formula 1 driver Daniel Ricciardo.