ONE of the most joyous moments of one's life has ended in heartbreak as a baby born on a migrant boat to Spain has sadly died.
The child's mother, who had been travelling through the rough seas from Africa in aim of arriving at Lanzarote, had an unexpected surprise as she went into labour on the boat. In what most have been a terrifying ordeal for all those who were onboard, the boat then got into great difficulty, posing grave danger to the migrants. In the face of the arrival of a new-born in the most horrendous circumstances, one can only imagine the anguish that filled each and every one on the boat.
Thankfully, the journey had been closely followed by an NGO who realised that the boat had gone off the radar and was in trouble. Fearing the worst, a search and rescue operation was mounted this morning (January 8), where specialised maritime members were deployed into the waters.
The migrant boat was found some 15 miles of the west coast of Lanzarote carrying 40 migrants, which included the seriously unwell mother and baby as well as six children. They were then moved onto a fully equipped vessel from their migrant boat, with the rescue team racing to Puerto Naos.
The mother and her new-born were immediately attended to by paramedics waiting at the port, however it is with great sadness that Euro Weekly News can now confirm that the baby did not survive, passing away in the waiting ambulance.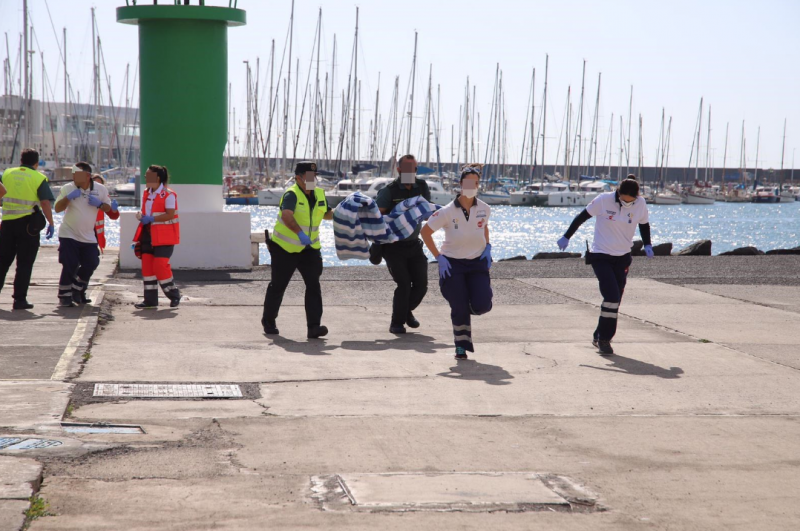 It is understood that the mother was transferred to hospital in addition to a child and three other women, one who was also heavily pregnant. The remaining migrants are now under the care of the National Police, Guardia Civil and members of the Red Cross.