GREAT EXCITEMENT greeted the Three Kings as they arrived in Spain to meet the expectant children. On the first Sunday of the year, the adored Magi toured the streets in all their splendour as they gave out gifts and sweets. Towns and villages in la Axarquia pulled out all the stops to make sure the most important date on the calendar was celebrated in style.
In Nerja, the three wise men arrived with great pomp, as they travelled the streets that had been perfumed with orange blossom for the special occasion. Their Majesties of the East then greeted the crowds from the balcony of the Town Hall, as singer Antonio Cortés gave a brilliant performance by the Nativity Scene.
The parade in Velez Malaga was a success, despite vandals causing damage to the floats a few days before the event. The broken floats were fixed up and children were able to enjoy the colourful spectacle, complete with animated music and dancers.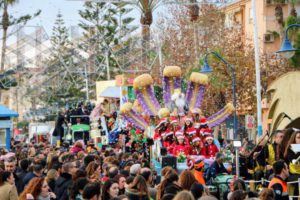 Torrox hosted one of the longest Three Kings parade in Andalucia. In order to bring the magic to everyone in town, Melchior, Caspar and Balthasar visited new neighbourhoods. They gave out bags of sweets as five elaborate floats were accompanied by dancing Disney characters.
In Rincon de la Victoria, the wise men welcomed the children and gave out 4,000 kilos of sweets. Organisers made sure to include everybody and enabled two quiet areas for children with Aspergers and autism to also enjoy the parade. And to keep everybody safe, all the floats were equipped with defibrillators.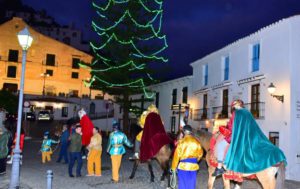 Children were the main focus in Frigiliana, as they dressed up for the living Nativity Scene and took on the role of the Three Kings. As their preferred mode of transport, the three Magi and Virgin Mary navigated the cobbled streets on horses and donkeys.