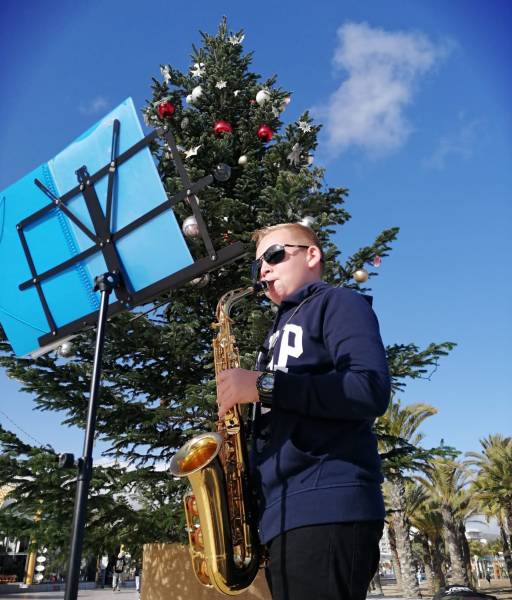 LUCAS CHAPMAN is an 11-year-old student at the music school in Benitachell and a talented saxophone player. As the season of giving came around, Lucas decided that he would help children less fortunate than himself. Armed with his trusty saxophone, he spent every free moment in the run up to Christmas busking in Javea and Moraira.
No one could have anticipated the amazing support that Lucas and his music received. And he was so determined to help others that he didn't stop playing until Christmas Eve. In total, young Lucas collected a staggering €1,024 for those in need.
His family and the whole community couldn't be prouder of Lucas and his accomplishment. His mum Nicola Chapman explained to EWN how it all started.
"We both saw on Facebook that the Preventorio of Gandia was asking for people to donate Christmas presents. Lucas saw it and immediately wanted to help. He has been playing the saxophone for six years and he began to plan how he could play to raise money."
Wasting no time, Lucas began busking all over Javea and Moraira, where he visited busy spots like Iceland. Nicola carried on: "We were amazed at his confidence; he was so enthusiastic! And everyone in our area got to know him and were very generous."
Lucas is going to donate the money he raised to the Preventorio in Gandia and also buy food vouchers for the Red Cross. From the bottom of his heart, he wants to give a big THANK YOU to everybody that supported and encouraged him this Christmas!