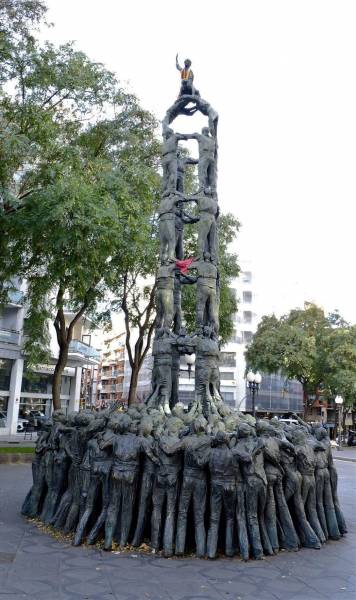 FIFTY members of the Vall del Pop U3A left Jalon to spend the festive period in Peniscola.
During the trip, they spent the day in Tarragona, a partly walled city with many historical buildings, interesting shops and along the Rambla, the iconic statue of the "human tower" which Tarragona is famous for. The group took the land train tour and held on for dear life when in the old part of the city the ride became "a bit hairy" with the driver taking the narrow streets and bends at speed.
The travellers also had plenty of time to spend on the long and beautifully kept beach as the weather was perfect and three degrees warmer than Jalon.
Part of the trip took them to Morella, where the highlights are the castle and medieval walls erected in the 14th century. They had been warned to wrap up warmly as Morella sits almost 1,000 meters above sea level. They found it very cold and windy, but again the sun shone as they explored this quaint and historic town with its narrow streets, tall houses and a lot of museums, and beautiful church. On their last morning, they went to Peniscola town with its majestic castle (which featured in the film El Cid) and long sweeping beaches.
They all agreed they'd had a great time and extended their thanks to Sandra Welham and Laura Terry, and of course, Pepe and Gandia Tours, who had helped to make this U3A trip successful.