THE arrival of Three Kings Day in Mallorca brought a wave of excitement across the island, where thousands of people descended to watch the iconic parade tour the capital.
Illuminated under the magical sky, Balthazar, Gaspar, and Melchior stunned the crowd at Moll Vell in Palma de Mallorca, Spain, as the Kings made their way off Rafael Verdera, the oldest active sailboat in the entire Spanish fleet.
The traditional procession then commenced its journey towards the centre of Palma, bringing a kaleidoscope of colour to the streets. Made up of 41 groups and 13 floats, the cavalcade delighted children and the young at heart with an assortment of sweet treats.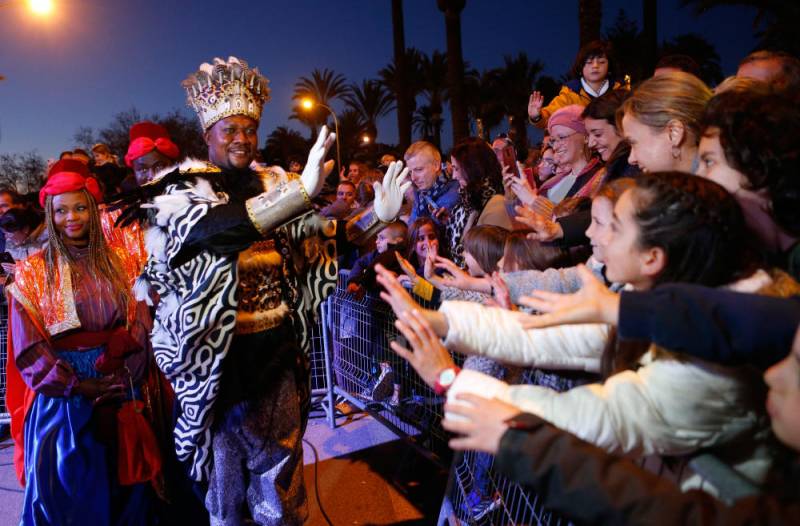 The leading float was named l'Estel, which was masterfully revamped for this year's edition at the hands of Daniel Puig, the Artistic Director of the parade. The float was accompanied by a constellation troupe, made up of talented performers from the leading Angela Bruno Dance Factory.
Music also played an important role in the highly important festive event, where live music filled the capital's streets, thanks to performances from the Municipal Band of Music, Gegants, Capgrossos and Xeremiers of Palma City Council.
Passing through Antoni Maura and onto the Passeig del Born to Placa Joan Carles I, La Rambla, Passeig Mallorca and Jaume III, the procession then reached its final destination of Casal Solleric. Here, the Three Kings descended up onto its historical balcony where they were met with roars of applause from the crowd below.
Palma City Council has praised the efforts of all those involved, renouncing the event as a great success. They also thanked all the residents and tourists who flocked to the parade, and promised a bigger and even more exciting procession for next year.