A sea rescue is currently taking place on Fuengirola sea front Costa del Sol as a lifeless body on an inflatable is drifting out to sea.
Local beach walkers have called the emergency services as they spotted a dinghy type inflatable drifting out in roughish sea waters and windy conditions.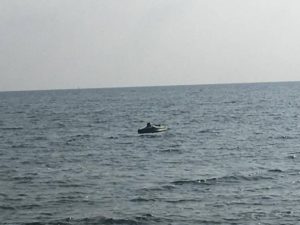 A police helicopter has flown in quickly to the scene and hovering above.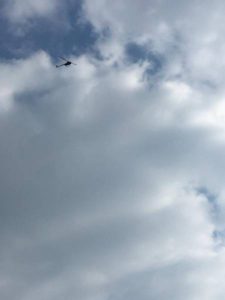 People on the beach are calling out to the dinghy " wake up wake up" but at present there is no response as there dinghy floats quickly further out to sea.
Eye witness Peter Simpson tells the Euro Weekly News " The man over there with the beard spotted it first and called the emergency services, we've been calling out but whilst we can see a body on something that looks either a dinghy or large inflatable there is no movement at all"
"The sea is looking rough and why would someone be out in this weather" asked Hilary Morgan.
Updates to follow as the rescue attempt evolves.