FOR those that reside in Spain or choose the country to spend a blissful vacation, you will be all too familiar with street vendors, commonly referred to as the 'looky looky' men.
The majority roam the beaches under sizzling hot temperatures, offering an assortment of cheap but cheerful goods to the plethora of holiday makers. Often subject to disdain and considered to be nothing more than a nuisance to tourists, the men, who are largely from sub-Saharan countries, face daily discrimination from both the public and Spanish police.
The plight of the 'looky looky' men is rarely reported on in the local press, despite the fact that many live on the very edge of mainstream society and are often under control by violent criminal gangs. Despite the pre-existing belief that the men are drug dealing thugs, much of the money earned from their clothes, sunglasses, perfumes and counterfeit goods are sent back to their families in Africa, where they have risked their lives to travel to Spain and face continued hardship to provide a better life for their loved ones back home.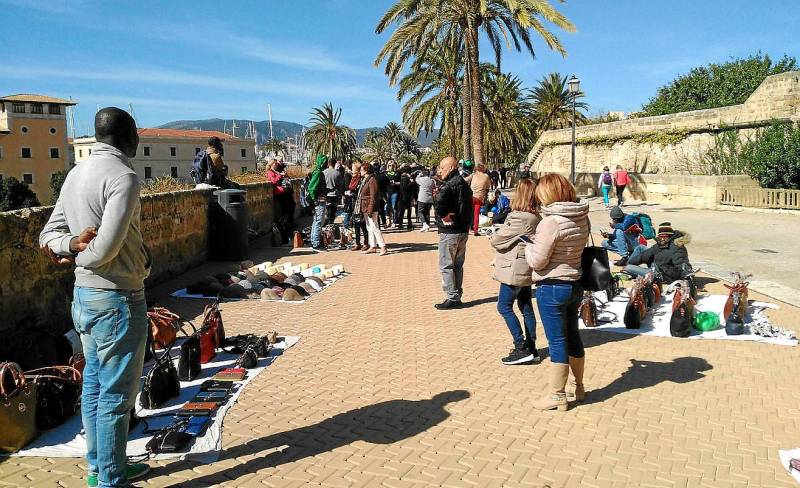 Their daily struggles have however been picked up by a group of graphic designers in Spain who have swapped working on pages of international fashion editorials to work closely with a group of artistically talented migrants. Collaborating together on twenty limited edition denim jackets, the unlikely group headed by the organisation 'Top Manta' are set to make a storm across Spain's coasts and cities with their deep-rooted designs.
Among the designs, one jacket is adorned with a picture of migrants emerging from the sea, a narrative that resonates strongly with the street vendors, being a stark reminder of how they made it across the rough and dangerous waters into Europe.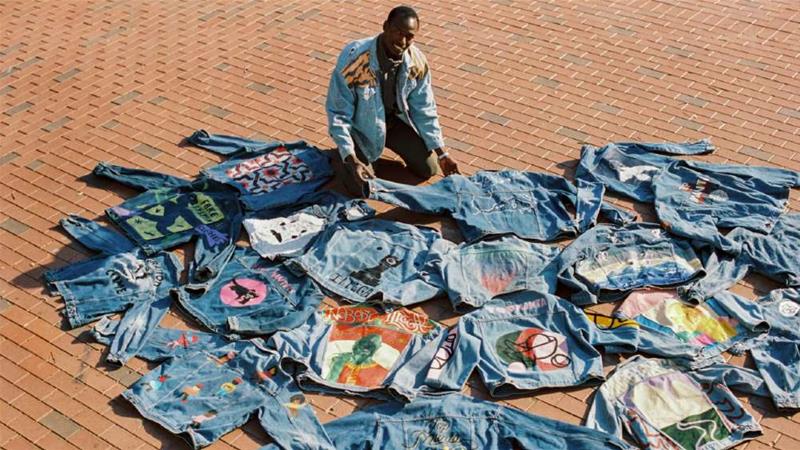 Speaking to one of the migrants involved in the inspiring project, they described how the depiction of the sea on the clothes' designs brings back abiding memories of how they risked their life to embark on a new one full of hope in Spain.
After three failed attempts into the country, the fisherman originally from Senegal, started to sell on the streets in a desperate attempt to find their way in life. However, they recall how they have been treated "worse than animals since they have arrived", and face violence on a continued basis, where society blames them for all that is wrong.
In fact, under Spanish law, a migrant must live in the country for at least three years before they can apply for permission to work legally. A catch-22 situation for most, as while they wait for the opportunity to be lawful tax-paying citizen, they have to graft in dodgy situations on the streets to be able to put a roof over their heads and eat, and are prey to drug fuelled mafias.
This is why the Top Manta project is welcome news for the migrants, where the organisation's headquarters in the Raval district, one of Barcelona's poorest areas, provides opportunities for the migrants to develop skills acquired in their native countries. This has already seen 10 people successfully gaining employment as a mechanic, where the organisation also plans to advertise the jackets through a dedicated Instagram account.