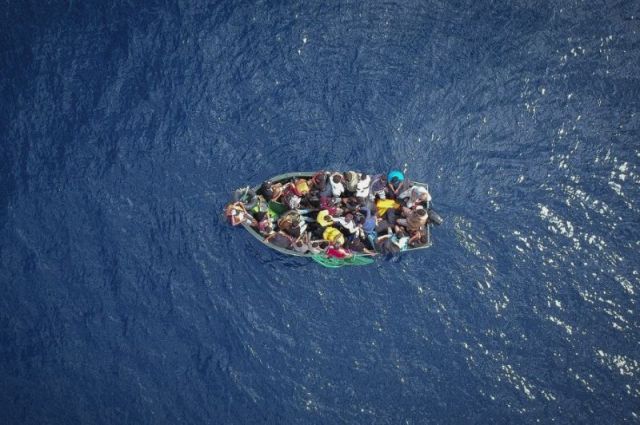 THE New Year in Spain has commenced with the arrival of two hundred migrants in 14 boats that arrived at different points along the Spanish coast.
The first boats of the year arrived in the Canary Islands, specifically to Lanzarote and La Graciosa, although the largest influx of boats was recorded on the coast of Murcia where eight were counted with a total of 108 migrants on board.
According to the Government Delegation, all of the boats that arrived in Murcia were located several miles off shore, near Cabo de Palos or south of the Port of Cartagena.
A total of five boats carrying 82 immigrants were brought to the coast on Wednesday while yesterday (Thursday) three boats were detected with a total of 26 immigrants.
As Euro Weekly News understands from reports, the migrants are from Algerian origin and include 97 men, 2 women and 9 minors, one of which is accompanied by his mother.
In the case of the migrants who arrived at the Canary Islands, one makeshift boat which landed on Famara beach carried 30 immigrants and the other had 27 migrants on board.
From official reports, migrants arriving to the Canary Islands last year increased up to 70 per cent.
Yesterday, Thursday, saw the rescue of 12 people migrants in waters of the Alicantina locality of Torrevieja – nine adults and three minors of 3, 10 and 12 years – The three minors are brothers and travelled with their mother.
Another boat was rescued yesterday, Thursday, off the Strait of Gibraltar with six people on board.
Three boats were also reported in Moroccan waters and boats with migrants also arrived in the Balearic Islands.
As reproted by EuropaPress the three crew members on the boat rescued off the Balearic Islands with 14 people on board were arrested as were the 11 people on board a second boat that arrived at the area of Son Cubells, in Ibiza.
According to Operational Portal, data from last year report that an estimated 2,275 died or went missing attempting to reach Europe via the Mediterranean Sea making it the world's deadliest sea crossing for migrants.