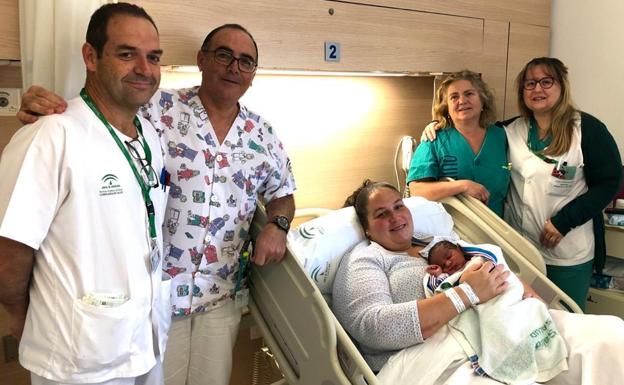 AS the New Year brings delight across Spain, good news has been brought to the Costa del Sol as it has been announced that the first baby born in Spain's Andalusia in 2020 was delivered in Malaga.
The beautiful new born, who has been named Adil, came into the world at Virgen de la Victoria Hospital six minutes after the clock struck 12, delighting his family, nurses and the region. Weighing a healthy 4kg, medical personnel rejoiced at the new arrival, where both the mother and child are doing exceptionally well.
Evidently proud of the new edition to her ever growing family, mother Jessica Ceballo poignantly expressed her hopes that the year ahead would be as great as this momentous day. Upon the realisation that she gave birth to the first baby in Andalusia the mother of three said how this just made her even more excited, where the Costa del Sol Malaga resident recalled how she didn't even have time to eat the 12 grapes before she went into labour.
The race was then on, as the second baby in Spain's Andalusia was delivered six minutes later at Hospital de Poniente in Almería, being named Francisco. Shortly after at 12:38am, another adorable baby boy was born in Malaga at the Costa del Sol Hospital where he has been named David by his proud parents.
Being born on New Year's Day is said to bring a person good fortune, where UNICEF has estimated that 392,078 babies will be born around the world on January 1. As countries proudly announce the arrival of new borns, the act is largely seen as a symbol of the start of a prosperous the New Year.