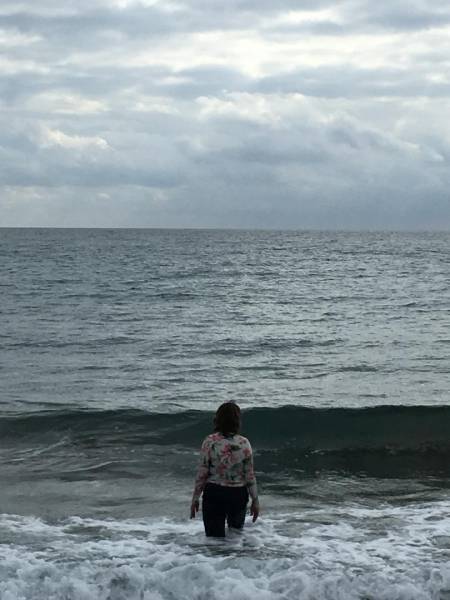 Torreblanca recently saw a Danish woman try to commit suicide whilst drunk and launching herself into the seas – she was thankfully rescued by the emergency services and spent several days in Marbella hospital.
Although just an hour ago residents of Carvajal and Torreblanca feared the worst as they say a women enter the sea waving her arms as she went further out into the waves, making strange body movements as the waves approached.
Cars screeched to halt causing two to collide as people rushed to the seafront calling to the woman to come back in, whilst pedestrians enjoying a brisk walk kept a close eye on proceedings at they started to gather at the spot at the start of Carvajal beach, not far from the previous incident only 7 weeks ago.
The panic was over though when the woman turned and saw the startled onlookers calling out to her whilst she was fully clothed in the sea and turned around and simply calmly walked away without saying a word to anybody.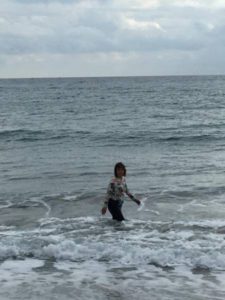 Peter Lloyd at the scene said to the Euro Weekly News " what a crazy thing to do! we were is she isn't she and were prepared to dive in after her"
Meanwhile Charlie Austin said " I thought here we go again, she didn't look normal and let's be honest going in the sea at this time of year fully clothed is very odd, I think she may have been thinking something odd that's for sure, surely you don't just go in the sea on Dec 30th fully clothed to play in the waves?"
Iris Mccarthy had other thoughts she said " At first I saw all the people rushing and the cars coming to halt, I feared the worst, but then its I got there I could see her making very odd movements with her arms, I said to my husband Bill, she's doing a spiritual ritual and she was certainly spaced out as she walked back in past everyone, she didn't seem to have a care in the world!"
We the Euro Weekly News urge all readers please have someone with you if you are going to take strange actions in the sea fully clothed as not to alert others.