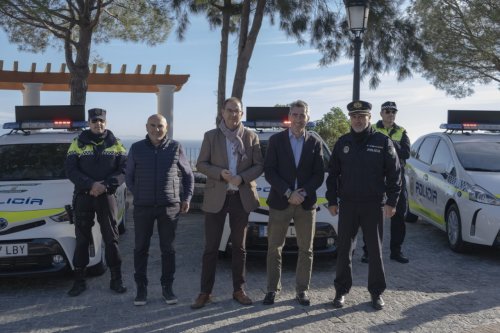 IT has been an expensive Christmas for the town of Benalmadena as like many neighbouring municipalities it is beefing up its fleet of vehicles used by the Local Police.
According to the mayor, only Malaga City now has a better fleet of vehicles kitted out with the most up to date equipment.
The new acquisitions contain specially designed, ergonomically adapted seats in order to ensure that officers who have to spend long periods seated in the cars are comfortable and as the new vehicles are hybrid, so they cut down on pollution, consume little fossil fuel and are much quieter than older vehicles.
Slowly but surely the entire fleet is being upgraded and since 2015, ten new cars and six motorbikes have been replaced and now these five new hybrid vehicles will allow the local officers to undertake their roles even more efficiently.
Cost over five years will be €264,000 for these five new cars and the council has every intention of adding more new technology for use by the Local Police during 2020.
Cash will be saved in the long-run and residents can expect an even better service from their local team.