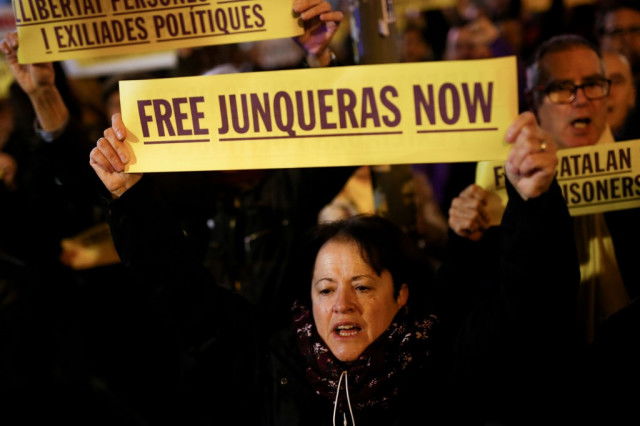 SPAIN'S state attorney has recommended the temporary release of jailed Catalan separatist leader Oriol Junqueras in what is believed to be a political gesture as the Socialist Party seeks support to form a government.
On Monday, December 30, the office for the state attorney filed a request at the Supreme Court which asked that Junqueras be allowed to travel to Brussels to take his seat as an European MP.
Junqueras had been elected into the European Parliament in May of this year whilst he was waiting for the verdict to be handed down on his case in jail, where in October he was subsequently sentenced to 13 years in prison over his role in the controversial move for Catalan independence. Despite the backlash for Junqueras to lose his seat as an MP, the European Union's top court later affirmed that he was entitled to immunity as an EU lawmaker.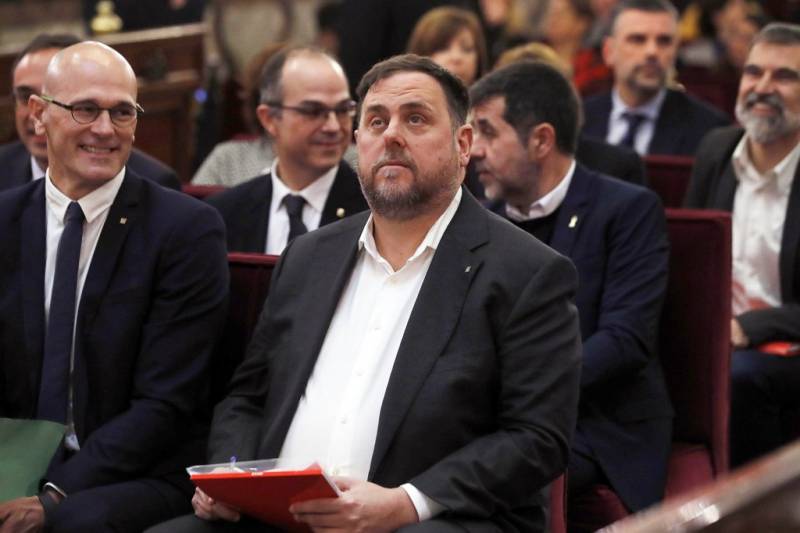 Speculation was rife before the announcement today, where many governmental experts had predicted the request to be made as the Socialists try to persuade Junqueras's party, the Esquerra Republicana de Catalunya (ERC), to throw their support behind a Socialist government.
At present, they have a total seat count of 155 which is still short of the 176 seats needed for a majority, making the 13 seats held by the ERC particularly important.
A spokesman for the ERC declined to comment on the request, although party leaders are believed to have met this afternoon at the same time as leaders Pedro Sanchez and Pablo Iglesias have scheduled a joint press conference in Spain.