A SHOCKING act of vandalism has been carried out across north London, England, where antisemtic graffiti was painted on a host of establishments and a synagogue.
The incident is particularly cruel as has taken place during one of the most important Jewish festivals of Hanukkah and in an area with a high proportion of Jewish residents.
Police have now launched an investigation to bring those responsible to justice after the racist messages appeared on at least twelve locations in Hampstead and Belsize Park on Saturday night (December 28).
The graffiti shows the Star of David and the numbers '9.11', a possible reference to a deep rooted conspiracy theory that Jewish people were involved in the 2001 terror attacks. One of the messages was sprayed outside a Jewish restaurant, while others appeared on shops, eateries and the South Hampstead Synagogue.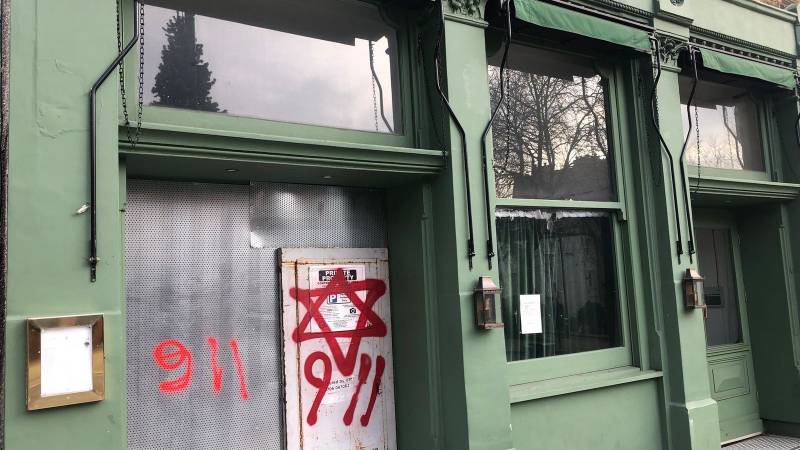 As Euro Weekly News understands, council workers have been out on the streets removing the offensive graffiti today as officers also stepped up their patrols in the area. Inspector Kevin Hailes of the Metropolitan Police said:
"This is clearly a concerning incident and one we are taking seriously.
"I ask anyone who might have seen anything suspicious last night to call us and aid the investigation."
Commentator and acclaimed novelist Norman Lebrecht also tweeted a message about his local synagogue which read:
"Dear Community. Unfortunately the Synagogue was daubed with anti-Semitic graffiti last night. Police were called shortly before midnight but no arrests have been made yet. It follows an attack at a rabbi's home in New York in which five people were stabbed as they celebrated Hanukkah."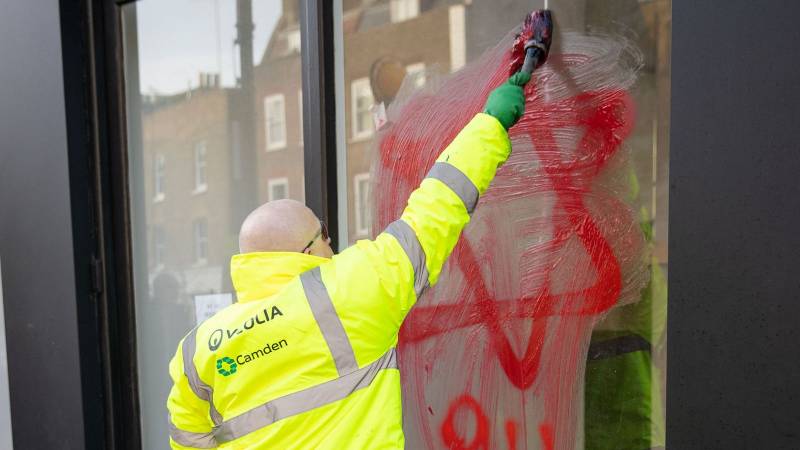 Oliver Cooper, the Conservative Councillor for Hampstead, responded to the incident and stated that he was sickened by the racist abuse. He said that the synagogue which had been targeted was a place of peace and prayer, which was desecrated by the world's oldest hatred. He added:
"All decent people across Britain stand with our Jewish community – and we must move heaven and earth to eradicate this racist hatred, which was unimaginable just a few years ago.
Speaking to the public on Twitter, he said that his first reaction was shock and horror, and although he had reported antisemitic graffiti in Hampstead a number of times before, this incident was worst case he had ever seen.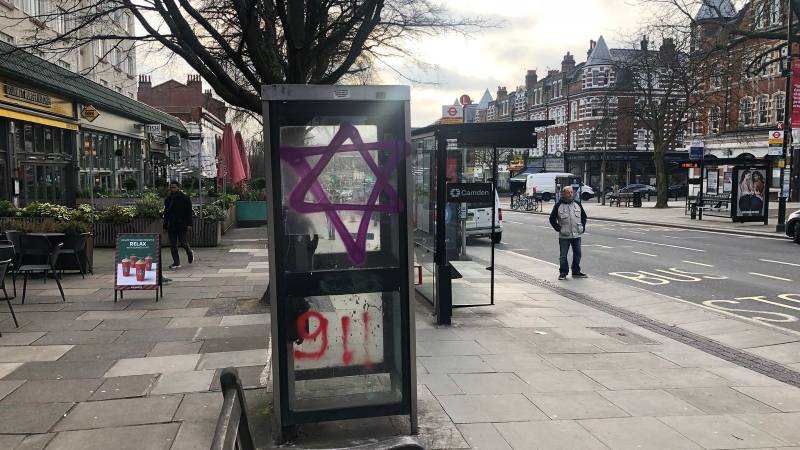 Anyone with information from the UK is asked to call 101 quoting CAD7282/28Dec.