AS the Queen's New Year's Honours list was announced yesterday (December 27), motor racing fans across the world voiced their outrage that Lewis Hamilton was once again snubbed from the list.
The thrilling Formula One champion has dominated the sport over the last decade, winning his sixth world championship this year to move one place behind the all-time record.
In the lead up to the announcement of the coveted list, there was a vast amount of support shown for Hamilton where people from far and wide urged the British sport star to be honoured after becoming the second-most successful driver of all-time behind the legendary Michael Schumacher.
As well as shock responses on social media, leading figures from the sporting world expressed their condemnation for Hamilton's continuous omission from the list, with former F1 team owner and current Motorsport UK chairman David Richards claiming that there was not another person who deserved an honour for their performances over the years. He said:
"I can't think of anyone more worthy of that recognition than Lewis. He is far more remarkable in that he did not come from a privileged background.
"He and his father worked incredibly hard to get into karting and up the steps of the ladder. It was sheer hard graft, not gifted to him on a plate. They made huge sacrifices and that makes his achievements even more extraordinary.
"He is a role model for underprivileged children in the UK to show them that anything is possible."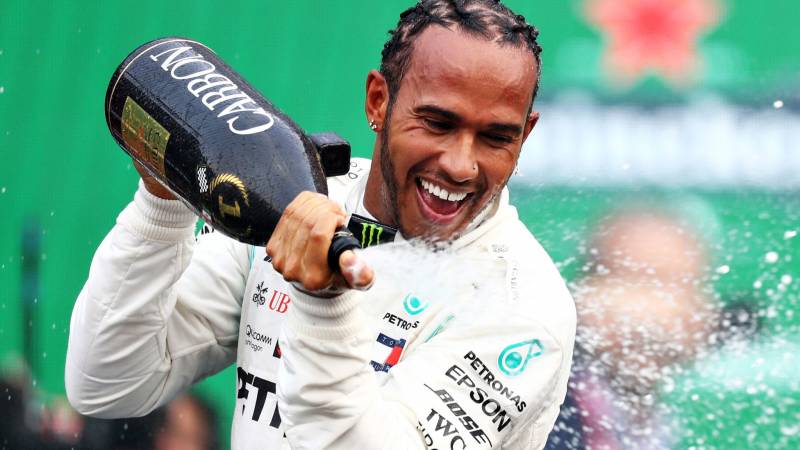 One possible reason why Hamilton was snubbed from the list is because he resides in the tax-haven destination of Monaco and has been overlooked for not being a UK resident. However, Lord Hain, who sits on the Parliamentary Group for Formula One, pointed out earlier this month that Hamilton is among the top 5,000 tax-payers in the country due to his work for the Brackley-based Mercedes team, where he also donates millions of pounds each year to charities in the UK.
That's good, Please tell me why Lewis Hamilton hasnt received the knighthood he deserves, he is a British 6 time world champion, has got loads of records and does lots 4 charity and opened a programme 4 youngsters to get in2 the sport, he has been overlooked again,.dreadful https://t.co/IIFSXRWREk




— lindylew (@GutteridgeLinda) December 28, 2019
Other sporting stars who have achieved less success in sport were awarded on the list this year, including an OBE for former Olympic and world taekwondo champion Jade Jones with MBEs being given to footballers such as Jill Scott Loren Dykes, while BBC presenter Gabby Logan also received an MBE.