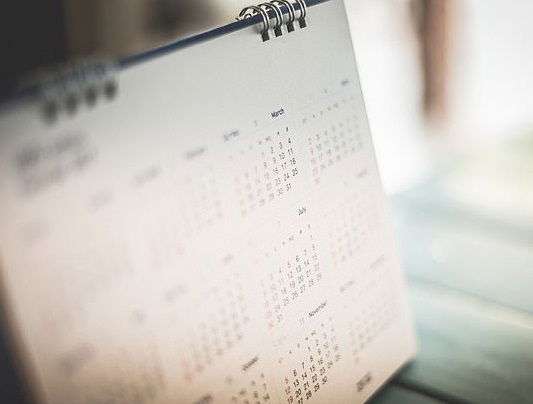 BAFFLED Brits are booking holidays for the wrong dates in 2020 – as 30 million diaries and calendars show an incorrect early May Bank Holiday date.
But the move was only announced in June, after most of the UK's 40 million diaries and calendars were printed. Whats also interesting is how it will affect the millions of tourists who visit Spain every year and are there measures in place, does everyone know? I suggest taking to Social media and spreading the news!
The error arose after the government changed the holiday to a Friday next year to fall on the 75th anniversary of VE Day. It will now be on Friday May 8 in 2020, the same day in 1945 that Nazi Germany surrendered in the Second World War.
The date, four days after the usual Bank Holiday Monday, will launch a three-day weekend to mark Victory in Europe Day. Many traditionally book holidays for the next year straight after Christmas, while families are gathered together. Business insiders say May 4 is set to be an unoffical holiday day – as employees who have made plans for the day listed as holiday are now forced to book annual leave for the day.
Britain's biggest diary and calendar retailers WHSmith, Clintons and Paperchase admitted they have aisles full of 2020 products with the date wrong.
Flight prices?
Demand for flights has seen airline prices double over the non-existent May 1-4 holiday weekend, proving many Brits do not about the date change, travel experts said. Flights from London to Tenerife, Canary Islands – a popular spring holiday destination – cost £148 return from May 1-4, almost the same price as over the correct May 5-8 long weekend, and double the £64-£78 cost of trips on other spring weekends.
May fairs are being arranged for the wrong date, music festivals have had to be rescheduled, University staff say students' deadlines will need to be changed, and some travel and school holiday websites also list the wrong Bank Holiday date.
How it affects Printers
Most of the UK printing industry decided to keep the botched 2020 diaries rather than face a £50million-plus bill to pulp them and reprint.
Some firms reprinted diaries and calendars – but the Government has snubbed their plea for compensation.