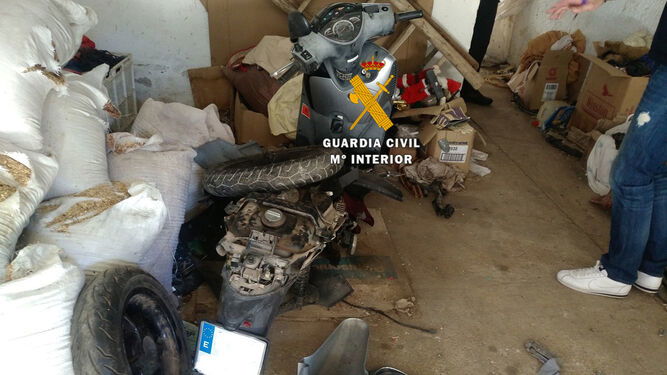 MOTORCYCLES on the Costa del Sol have been recently targeted by a criminal group who were stealing motor bikes to then sell them in parts.
Ten arrests have been made in relation to the continual theft of motorcycles in Malaga city.
The Operation, known as "Moral" commenced after detection of usual movement of motorcycles to and from on an isolated farm in the locality of Villanueva del Trabuco in Malaga.
On verification of some of the license plates, the Civil Guard were able to determine that they were dealing with stolen vehicles.
During the arrests, the Civil Guard also seized cocaine, hashish and marijuana divided into individual doses ready for sale
As Euro Weekly News understands, those arrested have been charged with the crimes of larceny, motorcycle theft, drug trafficking and participation in organised crime. The detainees have been placed at the disposal of the judicial authority, which decreed that three of them should be imprisoned.
According to a recent report, one motorbike or mopeds is stolen every eight minutes in Spain
Top of thieves' hit list are motor scooters as they can get money for them more easily. Next in popularity are sport models of between 600 and 1,000cc as the parts can be easily sold individually and fetch a good price
Barcelona is the Spanish city where there are most motorbike and moped thefts, followed by Malaga and Madrid.