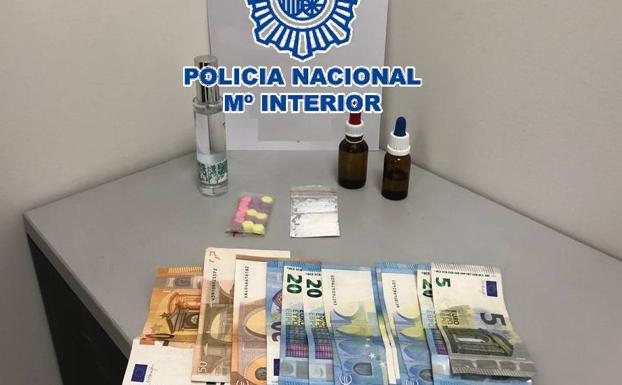 POLICE have sniffed out liquid ecstasy hidden in bottles of cologne.
National Police surprised a man carrying the drug in his suitcase at the bus station in Malaga in Spain's Costa del Sol on Thursday.
The suspect, a 42-year-old Spaniard, has been arrested for his alleged involvement in a drug trafficking crime.
Among other effects, the arrested man was also carrying in his jacket some wrappers with 17 ecstasy pills, 4.8 grams of speed and €385 in coins.
The events took place at 1:20 pm when two plainclothes officers noticed the presence of a passenger with a strange and vigilant attitude. This behaviour led the officers to identify him and search his belongings.
Continuing their investigations, the officers inspected this person's suitcase and detected that some bottles – supposedly of fragrance – gave off a strong smell of chemicals. The containers, of 50, 30 and 20 ml, respectively, contained a liquid synthetic substance called GHB.