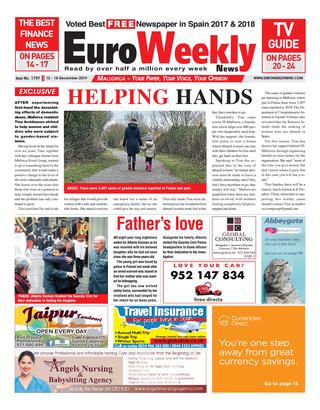 Everyone on the Costa del Sol is so used to the largest free expat newspaper coming out on it's traditional Thursday but this week its out this morning due to Boxing Day.
Readers rang into the news desk as they missed their Thursday delight but were assured as always the paper would hit the streets but just a day later than normal due to the Christmas holidays.
Establishments along the coast have now had their deliveries as they re open for business to distribute the Costa del Sol's favourite newspaper.
As always its packed with all the latest news and events as well as TV guides and puzzles as well as the latest in Sport.