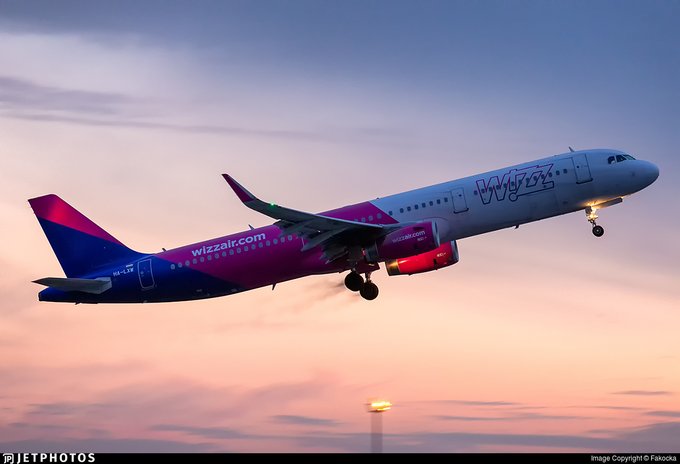 A "British" medical student from Poland is filmed doing the Nazi salute and being racist during a Wizz Air flight from Warsaw last Thursday.
Footage shows the 27-year-old medical student displaying the Nazi greeting in the cabin and venting nonsensically about race.
There were a few words that are clearly picked up by in the audible clip. In one sentence the man is heard to tell another passenger: 'Your job is to be the [N-word] of the world.'
He is also heard to use the word 'Untermensch', a German word meaning 'sub-human' and is strongly associated with the racist worldview of the Nazis.
Towards the end of the recording the medical student shouts out 'Sieg Heil!', a slogan adopted by the Nazis, accompanied with the Hitler salute.
Before the man lashed out in his racist rant, he had already allegedly shown "aggressive and offensive" behaviour towards the cabin crew and had been drinking.
When the plane finally landed in Liverpool, the man was led off the plane by two police officers much to the relief of the Wizz Air passengers who applauded the arrest.
According to Liverpool Echo, police said that the man had been arrested on suspicion of "racially aggravated harassment" and "drunkenness on a plane", and has been released under investigation.
The airline said in a statement: 'On a Wizz Air flight from Warsaw to Liverpool, a passenger became aggressive and offensive towards cabin crew and other passengers.
'The cabin crew handled the situation as they are trained to do and reported the passenger's behaviour to the police.
'At Wizz Air, the safety of our passengers and crew is our top priority and we have a zero tolerance policy towards abusive behaviour of any kind. This is now a matter for the police.'