A BRITISH multi-millionaire went on an incredible Christmas day giving spree, handing out astonishing presents to strangers.
Yesterday, Umar Kaman, the Chief Executive of the fashion house PrettyLittleThing, urged social media users to apply the #PrettyLittleWishes hashtag with their festive wish so that he could reward those he felt needed help the most.
What he gave out was stunning example of good-hearted will and included clearing people's debts, holiday giveaways and money for cancer treatments – and it's fair to say people were left stunned.
Hi Keeley, Merry Christmas! I'll donate £1000 towards your aunties cancer treatment I hope this helps! Send her my love and have a beautiful day ❤️ #PrettyLittleWishes https://t.co/bqPbGAa39d

— Umar Kamani (@UmarKamani) December 25, 2019
He cleared one student's £900 overdraft so she could stop worrying and start focusing on her studies. He also offered to donate £1000 to a person whose aunt was recently diagnosed with cancer and needed specialist treatment. Another user was desperate for a new car, with Kamani gifting her a limited edition Fiat.
Merry Christmas Daisy! How about I send you a limited edition 1 of 1 PLT Fiat when you pass your test? You focus on passing your test I'll sort the car for you. Happy Holidays ❤️🎅🏾 #PrettyLittleWishes https://t.co/qwaKxfHd0Q

— Umar Kamani (@UmarKamani) December 25, 2019



He also gave money to a group of friends to be able to go away on a Home Alone-style holiday to New York, and he sent a hospital patient a £500 voucher to help her buy some loungewear while she focused on getting better. He even sent a single mum some money so she could spoil her little one over Christmas.
Hey Ellie! Happy Christmas 🎅🏾 Im going to send you a £500 voucher for PLT go treat yourself #prettylittlewishes https://t.co/JcmKmQS4oG

— Umar Kamani (@UmarKamani) December 25, 2019
Another person was gifted money for a wedding dress after waiting for a kidney transplant, while another was awarded £400 to take her mum on a dream holiday
Happy Christmas Jules! Keep fighting I'm going to send you £1000 go buy your dream Wedding Dress and some new clothes. Have a magical day lots of love 🙏🏽❤️ #prettylittlewishes https://t.co/QdUCYxfogX

— Umar Kamani (@UmarKamani) December 25, 2019
This was not the first time the fashion mogul has been generous, as earlier this month he amazed social media by promising to pay off somebody's entire overdraft and touched hearts by organising a weekend-long trip to Disneyland Paris for a 4-year-old boy battling leukaemia.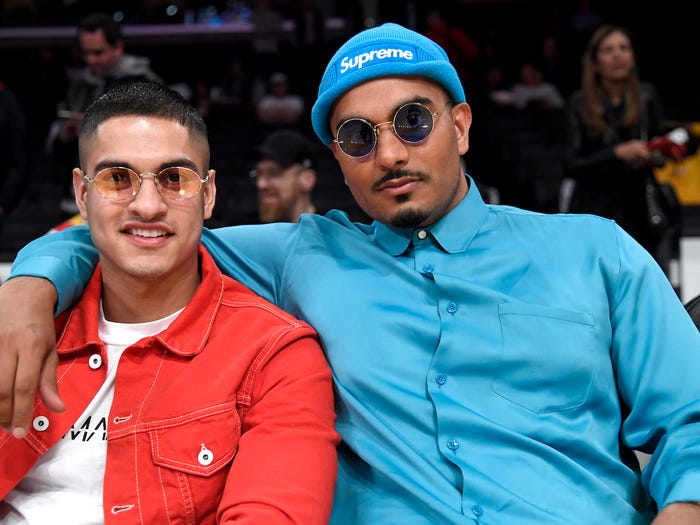 Umar Kamani, 31, is originally from Manchester and co-founded PrettyLittleThing with his brother Adam in 2012. The Kamani brothers were inspired to start their business after witnessing the success of their father's Boohoo.com fashion firm.