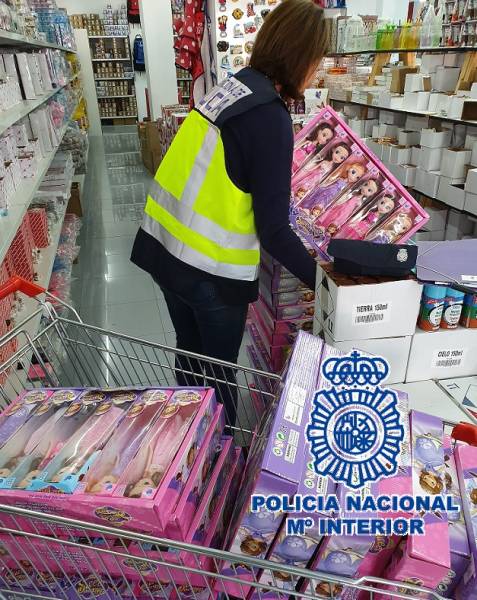 NEARLY 17,000 counterfeit items – mainly toys and phone accessories – have been seized from seven warehouses on Malaga's Guadalhorce industrial estate on Spain's Costa del Sol.
National Police have arrested three Chinese citizens for crimes against industrial property and four others are being investigated.
In an inspection carried out with the Consumer Affairs Department of the Andalucian Government, seven industrial premises and a 'bazaar' in Malaga city were searched.
As a result of the investigations, National Police seized 7,135 counterfeit toys with well-known trademarks, 8,240 mobile telephone accessories such as cases, chargers, screens, among others, and many other effects of the electronics sector.
The three arrested, who are aged between 37 and 43 years old, were in charge of the warehouses.
The operation was part of the 'Safe Commerce 2020' campaign which was ramped up in the approach to Christmas to protect consumers from shoddy and sometimes dangerous goods, as well as to protect them against fraud.