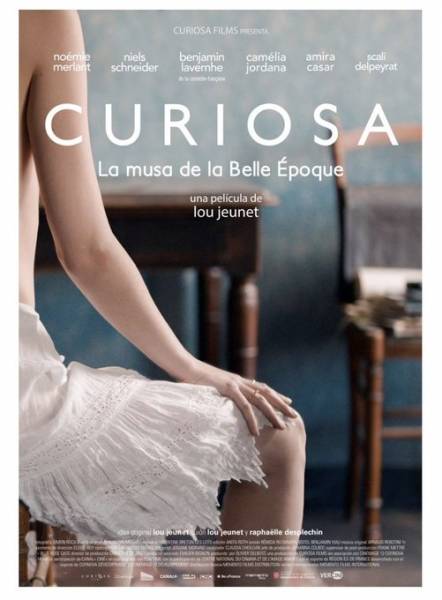 ON December 13, the French film Curious, directed by Lou Jeunet was released. The film is based on real-life events between writers Pierre Louÿs and Marie de Régnier in the Belle Époque.
Despite the lukewarm criticism received by the media, the film is making a name for itself in Spanish cinemas
"Marie will become Pierre's lover, and it will be with him that she will experience an initiation to love and eroticism through photography and literature. Together they will live a world full of passion in the Paris of the Belle Époque," reads the film's synopsis.
However, the controversy lies in that in the original poster you see a woman sitting exposing her back, she is naked from the waist upwards and wearing a semitransparent petticoat. In the modified poster in Spain, half of the protagonist's body has been removed, omitting the back and buttocks, and only half of the leg is visible. A change that did not go unnoticed by the spectators who considered the modification a "censorship".
As Euro Weekly News has confirmed, the image has gone viral since both versions were tweeted by the director of the XS Puçol Short Film Festival, Javier Navío.
The question is, is it censorship or a question of "elegance?"
Curioso es lo que ha pasado en España con el póster de esta película. pic.twitter.com/DedqcQv5ge

— Javier Navío (@Janaji) December 18, 2019
Some twitter users have been harsh on both sides of the argument. Some argue that it's shocking that Spain still lives under the shadow of Franco's censorship as one twitter user stated: "we go back to the dark days of censorship"
Other view that it's a disgrace that a film needs to be promoted using the image of a semi-naked woman.
What do you think? Censorship or question of "elegance"?