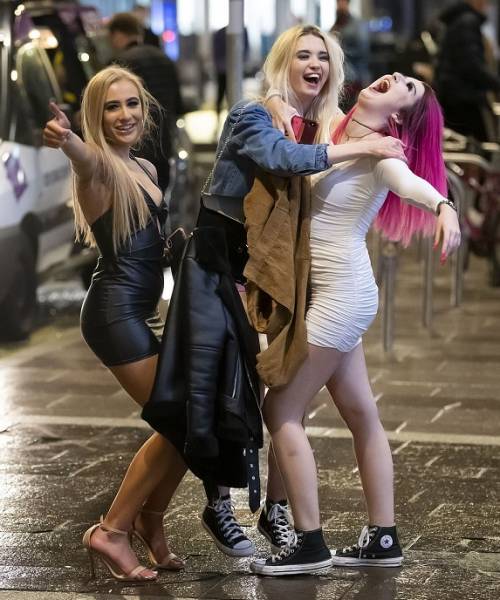 Mad Friday 2019 – what is it, when is it and why is it known as Black Eye Friday?
Thousands of people, many dressed in festive attire, were photographed enjoying themselves in cities including Newcastle, Cardiff, Swansea, Manchester and Sheffield. Revellers let their hair down across Britain last night as hundreds celebrated Christmas early in a night of festive carnage on the booziest evening of the year.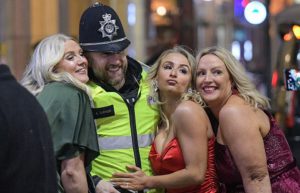 Rowdy party-goers, many in festive attire, were pictured spilling onto the streets of cities including Cardiff, Newcastle, and Leeds as people flocked to pubs and bars on the last Friday before Christmas. Dubbed 'Black Eye Friday' or 'Mad Friday', the night is typically when workers go out to celebrate the start of their holidays with colleagues, safe in the knowledge that they have the entire weekend in which to recover. But as the alcohol flowed late in the night, revellers were seen in not-so-festive bust-ups on the streets as police were forced to restrain troublemakers as they drank the night away. Many donned glamorous attire for the evening's festivities, while others wore very little, as they braved heavy rain and chilly temperatures ahead of a weekend washout before Christmas Day.
In Cardiff, one party-goer was left in need of medical attention as health chiefs urged people to drink responsibly and not leave paramedics to 'pick up the pieces' of their night out.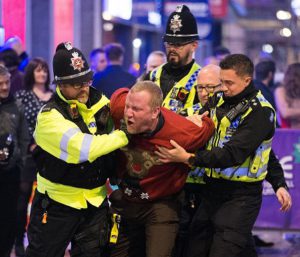 While in Leeds, officers were seen carting revellers into the back of police vans after the evening's festivities took a sour turn as brawls broke out on the streets of the city.
In Newcastle, one reveller had to buy some new jeans – after he was refused entry to his favourite bar for wearing 'trackies' – forcing him to go out on a quick shopping trip. 'I had a pair of trackie bottoms on and they wouldn't let me in so the only option I had was to go find a shop just to buy a pair of jeans,' said Robert, who bought the jeans from Debenhams.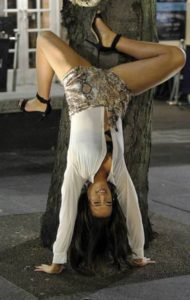 'I got a proper knock back from them and it has cost me £20, which I'm gutted about. But at least I got in.' Security staff at the bar were reportedly in hysterics when it was revealed he'd rushed out to get a new pair of jeans just so that he could get inside.
Each year, North Yorkshire Police sees an increase in 999 calls of more than 30 per cent on the last Friday before Christmas – a trend which is experienced by police and ambulance control rooms across the UK. As part of the force's Christmas safety campaign, North Yorkshire Police is urging people to take care of their friends throughout the festive period, a message which is being further highlighted ahead of Black Eye Friday.