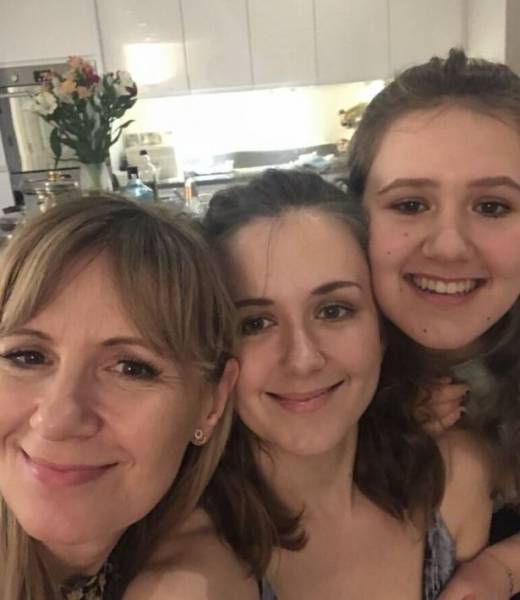 A mum-of-two died following "gross failings" in the care she received after being struck down with sepsis.
Samantha Brousas died on February 23, 2018, two days after being admitted to hospital. She arrived on February 21 and had to wait in an ambulance in the car park for almost three hours, despite being diagnosed with the life threatening condition.
At the inquest at North Wales Coroner's Court they heard evidence that the emergency department at Wrexham Hospital was so busy on the day Samantha arrived that it was "dangerous and unsafe".
It was described by one witness as being "under siege".
Coroner Joanne Lees directed conclusion that there was a "gross failure" in the 49-year-old's care and issued a prevention of future deaths reports to the Ambulance Service.
The family of Samantha say she caught a cold at the beginning of January 2018 and had a persistent cough that she couldn't seem to shake. Samantha, visited her GP surgery on January 31, 2018, and was given an asthma inhaler but continued to feel unwell.
She then attended the GP surgery again on February 19 and was told she had gastroenteritis symptoms. The next day she went to the doctors again and was told she had a nasty viral infection. Her GP told the inquest she showed no signs of sepsis.
On February 21 Samantha felt far worse still and her daughter called NHS 111 who then sent out an ambulance.
The inquest was told that formal guidance requires that ambulances are offloaded within 15 minutes and that patients are triaged by hospital staff and admitted to the emergency department within 30 minutes.
But from the time an ambulance was first requested for Samantha at 3.23pm to the time when she first received antibiotics at 8.45pm, almost five-and-a-half hours were allowed to elapse. It was accepted in evidence that this delay contributed to the serious nature of her condition.
When Samantha arrived at the hospital the ambulance crew were told there were no beds available and the paramedics were unable to administer antibiotics in the ambulance.
Despite all the failings, the coroner concluded that the lengthy wait in the ambulance did not, on a balance of probabilities, cause her death.