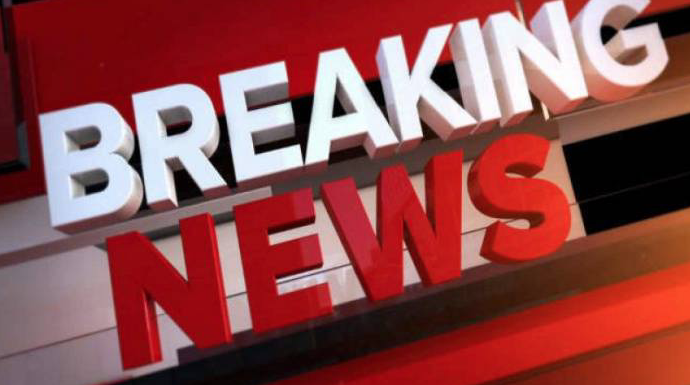 Double murder may be linked to organised crime, police say.
Scotland Yard says two fatal stabbings, in Barnet and Elstree, are connected and the two victims may have known each other. They now believe that the murders of the two eastern European men could be linked to organised crime.
Detective Chief Inspector Simon Stancombe, from the Met Police, said: "While we retain an open mind as to a motive, we cannot rule out whether there might be a potential organised criminal element. As reported by EWN earlier the first attack happened in Barnet, north London. Detectives found a 30-year-old man with stab wounds in the boot of a car near Scratchwood Park at about 8.25pm on Thursday evening. He died a short time later.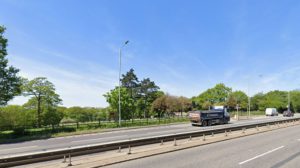 An injured 31-year-old man was also discovered at the scene and taken to hospital. He was later arrested on suspicion of murder. The second murder victim, 35, was found with stab wounds in undergrowth in Hogg Lane, Elstree, on Friday afternoon, and pronounced dead at the scene. The locations are about five miles apart and officers are trying to work out which death happened first. The photo shows the Hogg Lane being closed off while police search the area.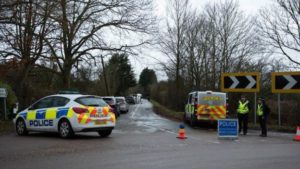 The two crimes have been "linked" and the investigation is "fast moving", Scotland Yard said.
Officers are working to establish how long the body had been there and whether his death occurred before or after the discovery in Barnet. Investigators have asked residents who might have any information or footage to come forward. Det Ch Insp Stancombe added: "I am asking those residents who live in the vicinity of the crime scenes in Barnet and Elstree to think very carefully about anything suspicious you may have seen over the last few days, and to make contact with us immediately.
"It could be that you may have caught something via dashcam footage that could prove massively important. The slightest fragment of information could prove crucial."