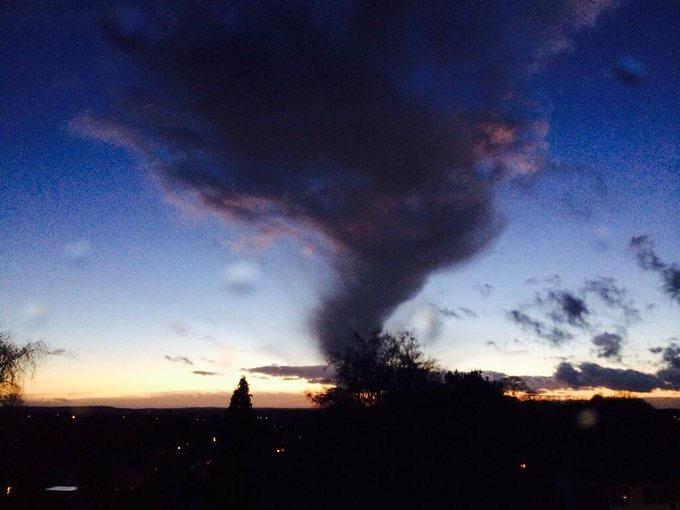 Residents in Chertsey and Shepperton have reported that a tornado passed through the area damaging property and downing trees.
Images posted on social media at around 11.30am this morning (December 21) show trees strewn across the road in Bittams Lane, Chertsey.
Runnymede police say officers have received "numerous reports" of trees down in Chertsey and the rest of the borough. A statement says: "Please respect road closures to allow our partners to clear them; stay aware of possible further trees falling; drive carefully."
Residents ran from their homes as the tornado struck with mighty force as fences and debris were strewn around and roofs ripped off houses.
A clean up operation is now currently underway.