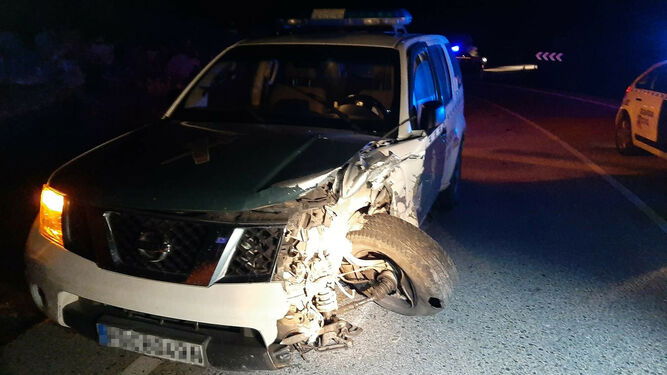 A CIVIL Guard vehicle was involved in a traffic accident last Wednesday night after a driver crashed into the patrol car on the Casarabonela road.
The incident took place around 22:30 at kilometre 46 of the A-366. The Benemérita's officer, who was travelling alone in the vehicle as he was en route to pick up another partner in Tolox to make a combined patrol, suffered a leg wound.
According to sources, the occupant of the other vehicle was a foreign national who crashed into the off-road vehicle of the Civil Guard, with the impact even triggering the two airbags and causing serious damage. After the collision, the man tried to escape but was chased by the injured officer, who had requested reinforcements.