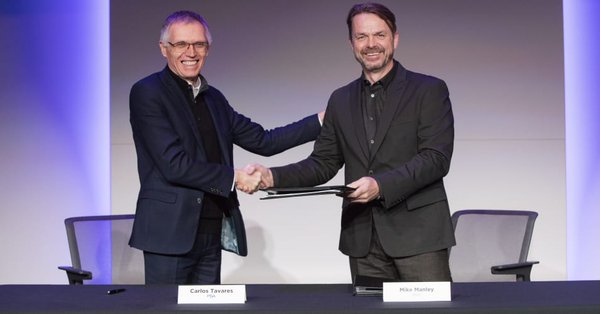 THE ITALIAN-American car group Fiat Chrysler (FCA) and the French manufacturer PSA, Peugeot-Citroën, have approved their merger agreement creating the fourth giant alliance worldwide with estimated synergies of €3.7 billion. According to a statement made public by FCA, the new company will be the third in the sector by revenue and will have sales of 8.7 million units. It is expected that the transaction will close in the next 12 to 15 months, according to details from the two companies. Before the operation is completed, one of the shareholders of PSA, the Chinese Dongfeng Motor Group, will reduce its current 12.2 per cent stake in the French automaker through the sale of 30.7 million shares to PSA. At the close of the European exchanges, Peugeot rose 1.3 per cent, to €22.41, and Fiat finished flat at €13.6.
Currently, the PSA group has three manufacturing plants in Spain in Vigo, Figueruelas and Villaverde while the FCA Group does not currently have any and has not expressed its intention to open them. The French government has already made it clear that it gave the agreement a green light under the commitment that both firms do not close any of their factories. The French Minister of Economy and Finance, Bruno Le Maire, made it clear that the French state, which owns 12 per cent of the shareholders of the PSA group through the BPI, will ensure that the negotiations do not affect its industrial implementation.
The new corporation, 50 per cent owned by each of the two companies, will be chaired by John Elkann, current president of FCA, while Carlos Tavares, who is the head of the PSA Group, will be the CEO of the resulting group during the next five years.
In their statement, PSA and Fiat highlight how "the solid balance of both will provide them with significant financial flexibility and will give them ample scope to execute strategic plans and invest in new technologies throughout the cycle." The new group will improve its geographic diversification with 46 per cent of revenues coming from Europe and 43 per cent from North America, according to the data at the end of 2018; It will also allow them to turn their strategy in other regions.