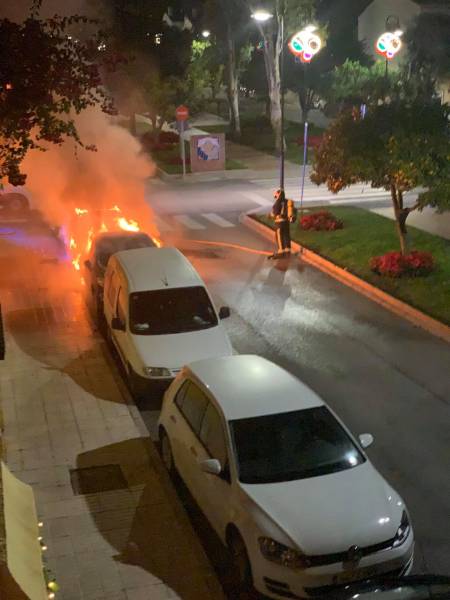 Suspected Arsonists have struck – 5 cars set on fire in Mijas Las Lagunas Costa Del Sol this morning.
Emergency services were drastically called out to the scene as cars set ablaze in a residential street this morning. Residents were in fear of petrol tanks exploding.
5 cars in total had to be extinguished and were all written off.
Police are currently continuing investigations but early stages are indicating an arson attack.
Street resident Neil Beames told the Euro Weekly News: " I was in bed sleeping when I smelt a burning stench and looked out the window to see a row of cars on fire with fire crews battling the flames, this is normally a quiet street – one of my neighbours told me he way youths with hoods up running from the street"
" From what I could see – one was set on fire and then the fire spread to the other closely parked cars" said eyewitness Neil.