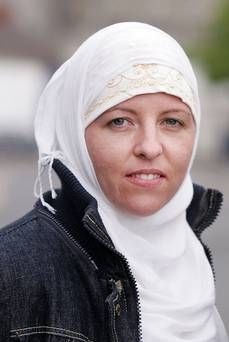 LISA SMITH, 38, was charged with ISIS membership earlier this month, as reported by Euro Weekly News, and is being held in a segregation wing in the prison
The former member of the Irish military who became a so-called Islamic State bride in Syria was arrested on suspicion of terror offences when she flew in from Turkey at the start of her month with her two-year-old daughter.
Ms Smith had been living with her two-year-old daughter in a Syrian refugee camp; the daughter is now being cared for by her family in Ireland.
Detectives interviewed Ms Smith her under caution about her activities, movements, communications and contacts online and in person in Africa, Europe, the Middle East and Ireland since she converted to Islam several years ago. Though the suspect ISIS bride denies all allegations and is claiming that she went to live in the declared Islamic State just to learn teachings of the Quran.
As Euro Weekly Understands, Lisa Smith was once a member of the Irish Defence Forces and who had accompanied former president Mary Robinson and then Taoiseach Bertie Ahern on journeys on foreign trips before she converted to Islam in 2015 and went to the war-torn Middle Eastern country.
On her arrest, Ms Smith was taken to Limerick Prison where she spends 20 hours a day locked in a cell in solitary confinement.
According to reports by the Mirror Ms Smith spends most of her time reading books in her cell. She is also allowed to watch TV and is permitted to leave her cell for four hours a day to use the exercise yard, gym or similar.
Ms Smith reportedly wears a black traditional abaya robe while she's in her cell and has applied to have visitors over the festive season but the decision will not be found out until just days before.
Ms Smith is originally from Dundalk in Co Louth, close to the Irish border with Northern Ireland.
She has said the father of her child was a suspected member of IS who died last year.