RACHEL EVANS is a self confessed surgery addict and says she won't stop having procedures to make her look like her favourite Barbie doll.
The 49-year-old from London, England, has spent more than £35,000 on 112 procedures, including breast implants, fillers and Botox, all in her quest to reach an ultimate level of beauty.
Ms Evans first started transforming her appearance when she was in her 30s and has vowed to keep going until she's an elderly woman. Speaking to the Mirror, she said she was 100% addicted to surgery to look like a real life doll and that she doesn't see herself stopping from going under the knife.
She describes her look as vintage chic Barbie and says everything she wears is inspired by the doll where she has even decorated her own home to perfectly fit a 'plastic princess'.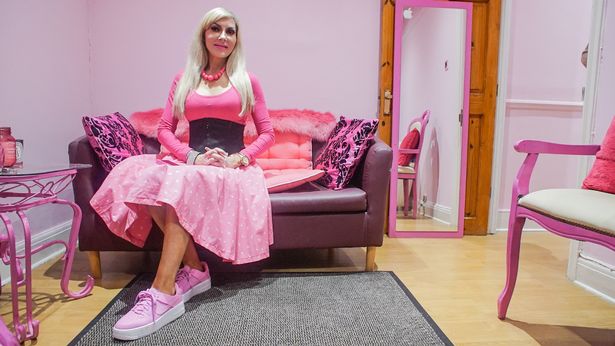 When asked whether the work she has done was worth it, Ms Evans replied that she wont stop until surgeons reconstruct her face completely. She admits that she does have insecurities about her appearance and as soon as she wakes up she applies her makeup and lashes as hates how she looks like when she wakes up in the morning.
She now regularly has top-up procedures and has recently added more fillers in her lips and nasolabial lines to hide any signs of aging. Ms Evans attributes the work she has done to her previous experiences of being bullied where her traumatic childhood inspired her radical transformation.