THE Kitty Kat Almanzora Valley charity held a lucky dip in Cantoria to raise funds for its feral cat neutering programme.
Ron and Jean Nield set up a stall outside the Town Hall on market day, helped by George from the local council. They were joined by local moggie Felix.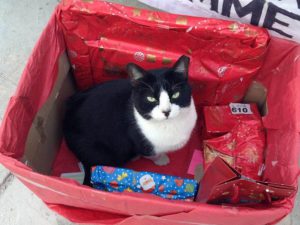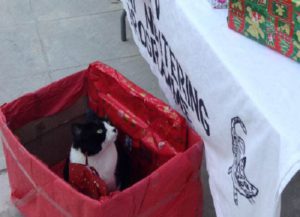 The charity has had a busy year, neutering 40 cats and raising funds and awareness for their programme of trapping, neutering and returning cats in Cantoria and the surrounding area.
KKAV issued thanks to George, Cantoria Mayor Purificacion Sanchez and to all the supporters who have helped the charity since its inception at Easter.